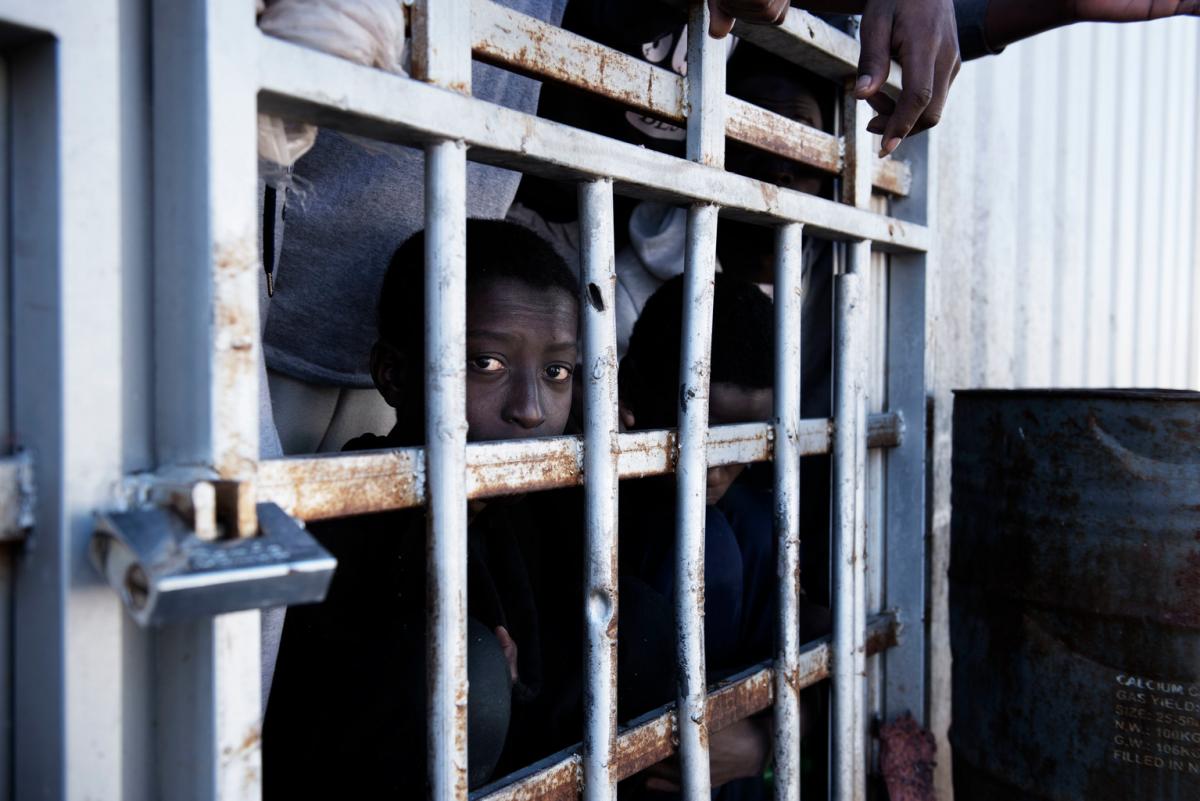 Migrants and refugees in Libya are facing severe human rights violations, according to a UN report (PDF) released Dec. 20. The UN Support Mission in Libya and the Office of the High Commissioner for Human Rights collaborated to generate the report, which is based on some 1,300 first-hand accounts, detailing human rights violations by state officials and armed groups, as well as abuses committed by smugglers and traffickers. The report finds that Libya "criminalizes irregular entry into, stay in or exit from the country with a penalty of imprisonment pending deportation, without any consideration of individual circumstances or protection needs." This policy has resulted in arbitrary and abusive detention of migrants.
According to the report, the detention centers being used are severely overcrowded and unsanitary, leading to ailments that vary from malnutrition to skin and respiratory infections. Existing medical aid is inadequate to deal with these maladies. In addition to poor conditions, detainees are subjected to forced labor and abuses including beatings, burnings and starvation to extort ransoms. Women in these facilities are further subjected to sexual violence and exploitation by male guards. Due to these cumulative mistreatments, a lack of accountability and an excessive use of force, dead refugee bodies turn up across Libya.
These abuses are rampant due to an illicit economy run by criminal gangs and the obvious "complicity of some State actors, including local officials, members of armed groups formally integrated into State institutions, and representatives of the Ministry of Interior and Ministry of Defence, in the smuggling or trafficking of migrants and refugees."
Also decried by the report is the inability or unwillingness of the Libyan courts to hold transgressors liable for their conduct. This essentially grants impunity to human rights violators and prevents redress for migrants and refugees.
The UN calls on Libya, international workers in Libya, the EU and the countries of migrants' origin to do their parts by providing alternatives to detention, assisting migrants, providing aid and public health services, prosecuting trafficking and reducing the social stigma faced by migrants.
From Jurist, Dec. 20. Used with permission.
Note: A UN report in April found that thousands have been arbitrarily detained in Libya, both by the UN-backed Government of National Accord (GNA), but also by armed groups with varying degrees of loyalty to official authorities.
Photo: Alessio Romenz/UNICEF