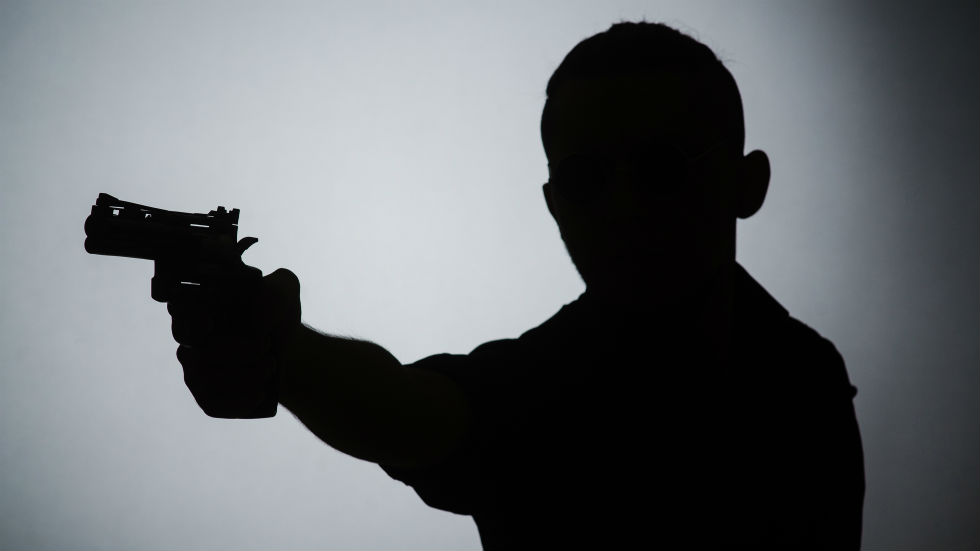 The United Nations on Jan. 17 condemned the assassination of two demobilized FARC members at an election campaign rally the previous day in the central plaza of Peque, a town in Colombia's Antioquia department. The UN Verification Mission noted that this was the first deadly attack related to the 2018 electoral process, in which the FARC is participating as a newly formed political party. The two FARC members were campaigning for one of the new party's candidates for the Chamber of Representatives ahead of the March elections. FARC presidential candidate and former military commander Rodrigo Londoño AKA "Timochenko" said that members of the organization "have been the target of constant persecution by armed actors that seek to destabilize the implementation of the peace accords."
According to a December report by the UN mission, 34 demobilized FARC fighters and 13 of their family members have been killed in reprisal attacks since the peace deal with the government took effect in late 2016. The final such attack of 2017 took place Dec. 21 in the vereda (hamlet) of Piedras Blancas, Carepa municipality, Antioquia, when Gonzalo Antonio Martínez Guisao, a 35-year-old father of three, was abducted by unknown armed men as he stepped off a public transport. He was tortured for hours before being shot.
According to a year-end statement by the FARC, among their ex-combatants slain in 2017 were 11 who had received an official amnesty under the transitional justice system established for the peace process. (Colombia Reports, Jan. 18; Verification Mission press release, Jan. 17; El Colombiano, Dec. 21; El Espectador, Dec. 1)
In November, the UN Under-Secretary-General for Political Affairs, Jeffrey Feltman, issued a statement criticizing the Colombian government for failing to implement conditions of the peace accords. Feltman identified three core areas which require greater focus to advance the consolidation of peace: reintegration of demobilised FARC fighters into civil society, guarantees over political participation for the FARC's newly-formed political party, and the provision of security in territories vacated by the FARC and subsequently occupied by paramilitaries and other armed groups.
"Failure to comply with this essential commitment, after the surrender of weapons, would have very serious repercussions for the process and would not be understood or accepted by the international community," Feltman said.
Feltman also noted that some 130 social leaders have been murdered in Colombia since the peace agreement was signed a year ago. "We share the deep concern about the reported vacuum of authority in many of these areas and the resultant insecurity for communities as other illegal groups move in to fill the void," he said. "This is the context in which we continue to see killings of social leaders and some former FARC members, and where the authorities themselves have confirmed rising levels of violence." (Prensa Rural, Nov. 18)
Among the more prominent slayings of social leaders was the Dec. 4 assassination of Luis Alfonso Giraldo by masked gunmen who invaded his corregimiento (rural district) of La Carmelita in the Putumayo municipality of Puerto Asís, long under a reign of terror by right-wing paramilitaries. Giraldo was president of the Junta de Acción Comunal (Committee of Communal Action) in La Brasilia vereda. (Contagio Radio, Dec. 4)
Another high-profile case was the Oct. 22 assassination of Miguel Pérez, a community leader at La Unión vereda, Tarazá municipality, Antioquia. He had actually been involved in promoting a government program to replace coca leaf with legal "substitution crops" in the vereda. (El Colombiano, Oct. 22)
On Oct. 17, community leader José Jair Cortés was slain in Alto Mira vereda, Tumaco municipality, Nariño, where he was a member of the local community council. An outlying area of Tumaco had days earlier been the scene of a massacre of peasant coca-growers by security forces during an eradication operation. (El Espectador, Oct. 17)
In one horrific case that dramatically illustrates the lack of security in the "transitional camps" established for the reintegration of demobilized FARC fighters, on Oct. 25 an enire family of four was massacred by unknown assailants at the Mariana Páez Territorial Space for Training and Reintegration (ETCR) in Buena Vista vereda, Mesetas municipality, Meta department. Two young children were also gravely injured in the attack. (El Espectador, Oct. 26)
Photo: Colombia Reports