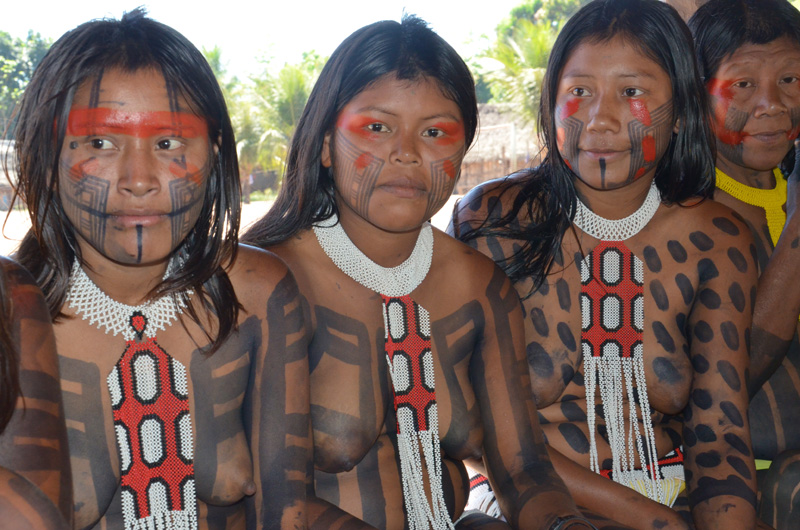 Brazil's far-right president-elect Jair Bolsonaro campaigned on a plan to privatize vast swaths of the Amazon rainforest, turning it over to agribusiness and mining. In addition, he seeks to expand hydro-power and other energy mega-projects the region. Since his election in an Oct. 28 run-off vote, Bolsonaro's team has announced that his administration will merge the ministries of agriculture and the environment into a new "super ministry" to oversee the plan. Brazil now has some 720 indigenous reserves, ranging in size from a single hectare to nearly ten million hectares. Bolsonaro has said he wants to put all of those lands—13% of Brazil's territory—on the auction block. "Minorities have to adapt to the majority, or simply disappear," he said on the campaign trail, adding that under his administration, "not one square centimeter" of Brazil will be reserved for the country's indigenous peoples.
It seems clear that Bolsonaro will be able to push through his legislative agenda with the support of the three right-wing blocs in the National Congress, known as the Bancadas do Boi, do Bíblia e da Bala—the blocs of Beef (ranching and agribusiness), Bible (religious conservatives) and Bullet (the military). In addition, new seats were won in the election for his own misleadingly named Social Liberal Party (PSL), which brings these interests together. (BBC News, AsiaTimes, Oct. 31; Al Jazeera, Oct. 29; CBC, Oct. 27; WaPo, Oct. 28)
Brazil's indigenous peoples in recent years have been pressing for further demarcation of their ancestral lands. Thousands of indigenous protesters clashed with police outside the congress building in Brasilia last April, in a national protest to demand titling of their territories. Indigenous peoples and their supporters say the new push to open forested lands to development has genocidal implications, as well as posing a grave threat to efforts to address global climate change.
Photo: Kayapo women in Brazilian Amazon, via FUNAI