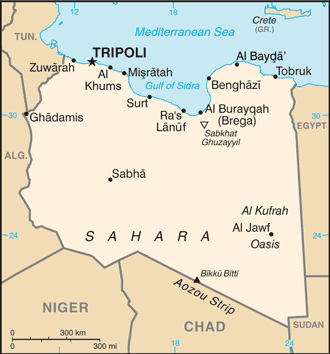 A jury in Washington DC on Nov. 28 acquitted the accused ringleader of the 2012 Benghazi attacks of murder but convicted him on terrorism charges. After five days of deliberations, the jury found Ahmed Abu Khatallah guilty of one count of conspiracy to provide material support or resources to terrorists, one count of providing material support or resources to terrorists, one count of placing lives in jeopardy within the special maritime and territorial jurisdiction of the United States, and one count of using and carrying a semiautomatic weapon during a crime of violence. He was acquitted of the remaining counts against him.
On the night of the 2012 attack, Khatallah apparently ordered his men to carry out the attack by first striking the US Special Mission in Benghazi. The men, armed with AK-47s, grenades and other weapons, invaded the building. US Ambassador Christopher Stevens and government employee Sean Smith died of smoke inhalation. A second attack at a CIA annex resulted in the deaths of Tyrone Woods and Glen Doherty. According to government evidence, Khatallah maintained contact with his group before, during and after the attack.
Khatallah faces statutory maximums of 15 years in prison on each of the two terrorism offenses, 20 years for territorial jurisdiction violations, and life imprisonment for the firearms offense. A sentencing date has not yet been set.
From Jurist, Nov. 29. Used with permission.