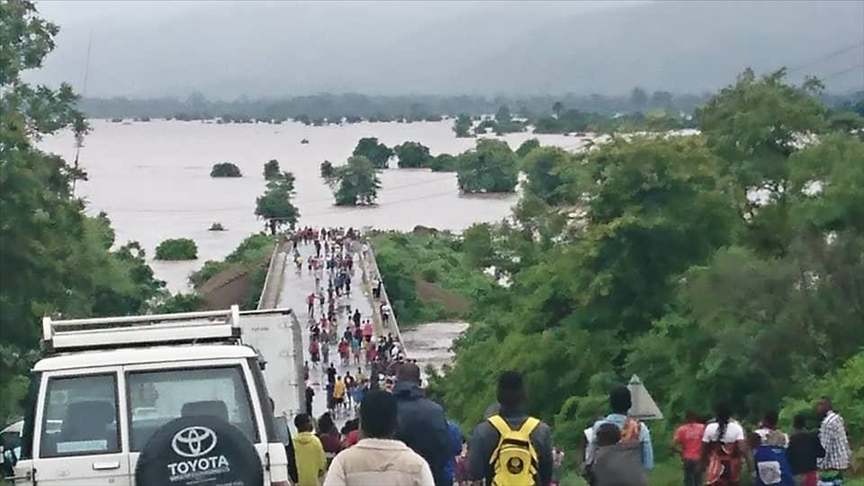 Tropical Storm Ana battered three southern African countries this week, killing more than 70 people, washing away houses and infrastructure, and leaving around 350,000 people homeless and without public services. Ana began over Madagascar's eastern Analamanga region on Jan. 24, with wind speeds of up to 100 kmph, causing flooding and landslides that killed more than 40 people and forced 72,000 from their homes. It then made landfall in Mozambique, causing significant damage to the central provinces of Zambezia, Nampula and Tete, and leaving at least 15 people dead. Next hit was Malawi on Jan. 25, where 19 were killed and more than 217,000 people fled their homes. The storm downed power lines and forced the closure of the country's main hydropower plant. That also affected water pumping stations, resulting in water shortages in the main cities of Blantyre, Zomba, Lilongwe and Mzuzu. A new storm, Batsirai, is brewing in the Indian Ocean and may follow a similar path.
From The New Humanitarian, Jan. 29
Note: When southern Africa was devastated by Tropical Cyclone Eloise exactly a year earlier, the UN regional coordinator warned that the "yearly rendezvous with the cyclonic season" has become a "wake-up call" on the impacts of climate change.
Photo: Malawi Red Cross