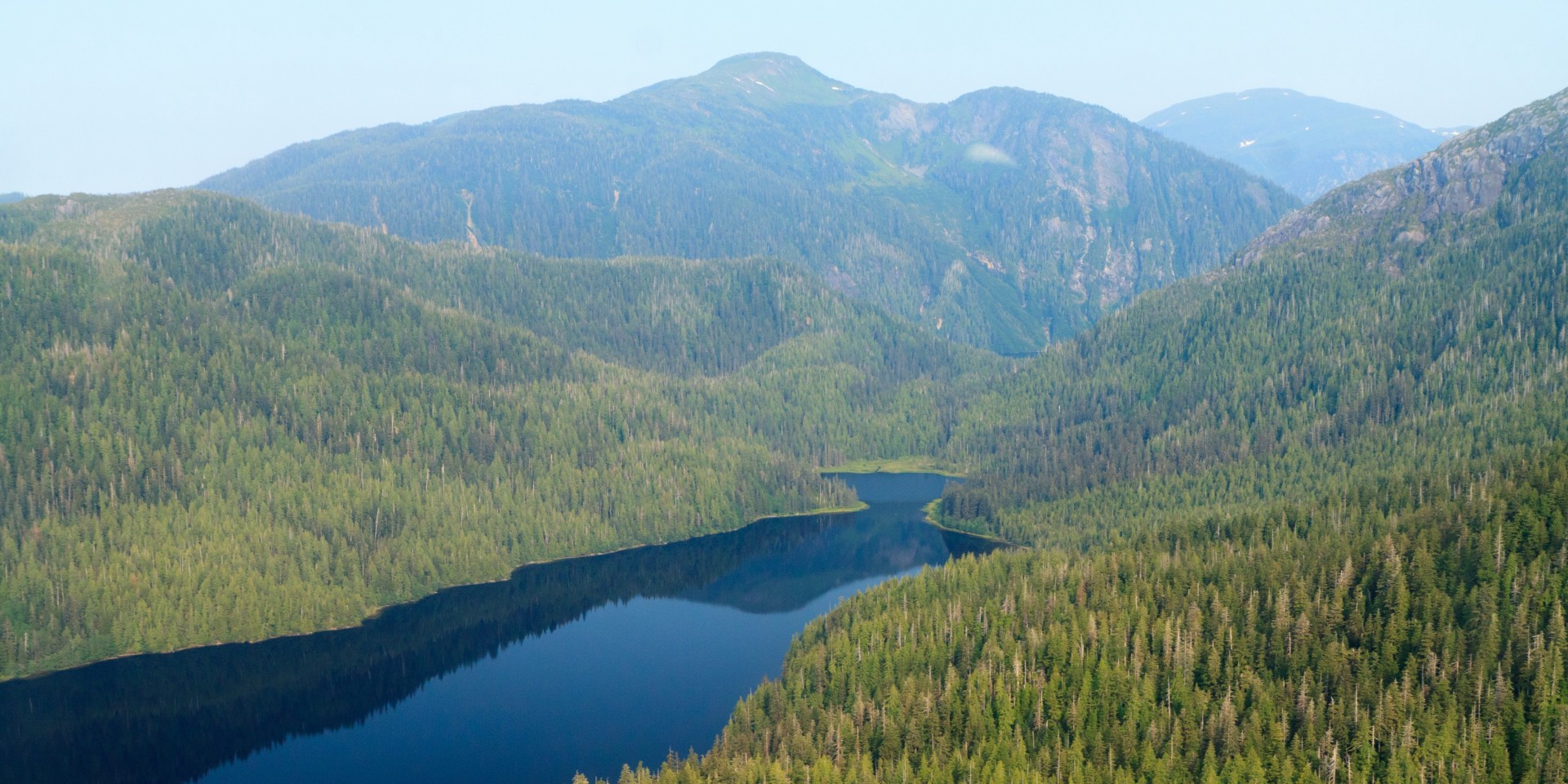 Five Alaska Native tribes filed a lawsuit Dec. 23 challenging the Trump administration's move to allow logging in the 17 million-acre Tongass National Forest. The tribes are represented by nonprofits Earthjustice and the Natural Resources Defense Council (NRDC), and are joined as plaintiffs by other environmental groups, commercial fishing groups, and tourism businesses. In October, the Trump administration announced that it would exempt the Tongass from the Clinton-era Roadless Area Conservation Rule, or the "roadless rule." The roadless rule blocks logging and road construction in specified forests. Alaskan state leadership petitioned for the reversal, which puts nine million acres of the Tongass at risk. According to the United States Forest Service, the Tongass is the "largest intact temperate rainforest in the world."
The complaint details the environmental criticality of the Tongass. The forest is a major carbon sink and is the sole habitat of rare endemic species like the Alexander archipelago wolf. The plaintiffs also emphasize the importance of the Tongass to indigenous groups, saying, "The Tongass National Forest is central to the life ways of the Tlingit, Haida, and Tsimshian people who have lived in and depended on the forest since time immemorial."
The complaint alleges that the Trump administration violated the Alaska National Interest Lands Conservation Act, used arbitrary and capricious decision-making, and failed to properly assess the effects of exemption. On these grounds, the complaint asks the court to void the administration's ruling.
Niel Lawrence, a senior attorney for the NRDC, called the lawsuit a challenge to "an outrageous assault on America's environment and all those who benefit from it, now and in future generations."
From Jurist, Dec. 24. Used with permission.
Photo via EBEB