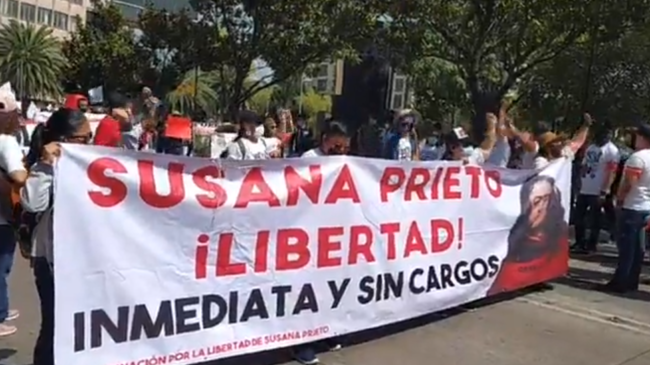 The American Federation of Labor & Congress of Industrial Organizations (AFL-CIO) announced May 10 that they have filed a complaint against Tridonex, a Mexican auto parts factory and subsidiary of the Philadelphia-based Cardone Industries, located in the city of Matamoros, Tamaulipas state. The AFL-CIO is joined in the suit by the Service Employees International Union (SEIU), adocacy group Public Citizen, and a Mexican union, the National Independent Syndicate of Industrial & Service Workers (SNITIS),
This case will be one of the first lawsuits to test the United States-Mexico-Canada Act (USMCA), which was implemented by the Trump administration and now supersedes the 27-year-old North America Free Trade Agreement (NAFTA). The USMCA essentially upgraded NAFTA, adding new chapters to regulate digital trade, intellectual property, and anti-corruption and regulatory practices, as well as updating tariff schedules and environmental protections. The USMCA also focused on labor standards, requiring Mexico to make significant changes to its heavily-criticized labor laws. So-called "protection unions," in league with management, have long been entrenched across Mexico's industries.
The AFL-CIO complaint is brought under the new "rapid response" mechanism of the USMCA, added at the urging of congressional Democrats, which allows complaints of labor violations to be brought against individual factories, and not just against a corporation as a whole. The complaint comes after Tridonex workers attempted to organize with SNITIS, replacing the "protection union" at the plant. Over 600 workers were fired for their association with the union. Susana Prieto Terrazas, the lawyer representing the Tridonex workers, was also arrested and jailed by the Tamaulipas governor on "trumped-up charges," and was only released after agreeing to leave the state of Tamaulipas.
In a press release, AFL-CIO president Richard Trumka said, "USMCA requires Mexico to end the reign of protection unions and their corrupt deals with employers… The ongoing harassment of Susana Prieto and SNITIS members is a textbook violation of the labor laws Mexico has pledged to uphold."
This lawsuit will test how the Biden administration will respond to the first challenge under the USMCA, and whether the Democrat-led Congress will continue to push for labor reform in North America.
From Jurist, May 11. Used with permission.
Photo: Prensa Obrera