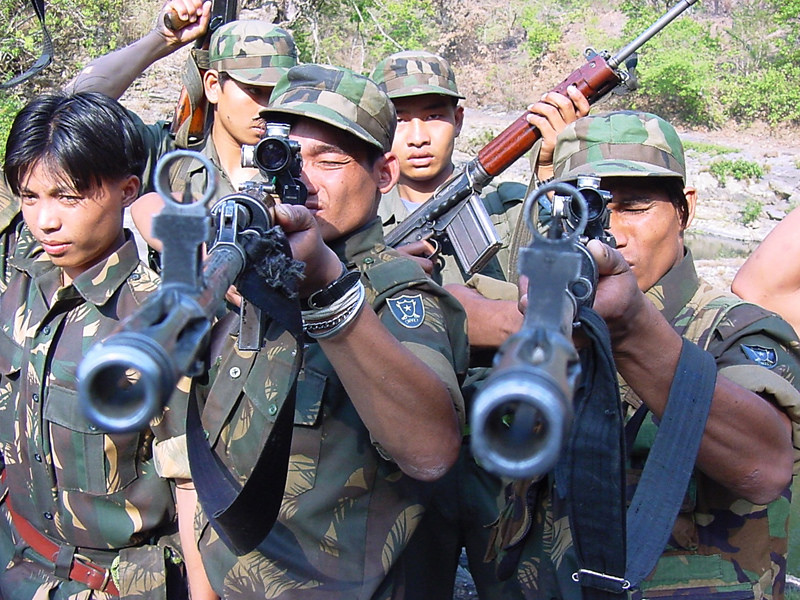 by Nava Thakuria, World War 4 Report
As most leaders of United Liberation Front of Asom (ULFA) and other banned militant groups of northeast India have now joined in peace talks with the authorities and are bargaining for amnesty from their past misdeeds, families of victilms of the insurgencies express concern about whether they will get justice. ULFA, which chased the dream of an independent nation of Swadhin Asom in what is now the Indian state of Assam, engaged in numerous acts of extortion, kidnapping and even in brutal killings. Journalists and common people sometimes targeted for their critical comments about the rebels.
One notable example is the brutal assassination of journalist Kamala Saikia, an elderly teacher, veteran of India's independence struggle and devotee of Gandhian principles in the town of Sivasagar, who became a commentator on social issues facing his conflicted state. He was taken away by ULFA fighters on the night of August 9, 1991; his body was recovered next morning on a roadside with signs of torture.
He was among 20 journalists, commentators and editors of Assam who lost their lives to political killings over the past two decades. Not one perpetrator has been brought to justuice.
Continue Reading

ELUSIVE JUSTICE FOR ASSAM VICTIMS