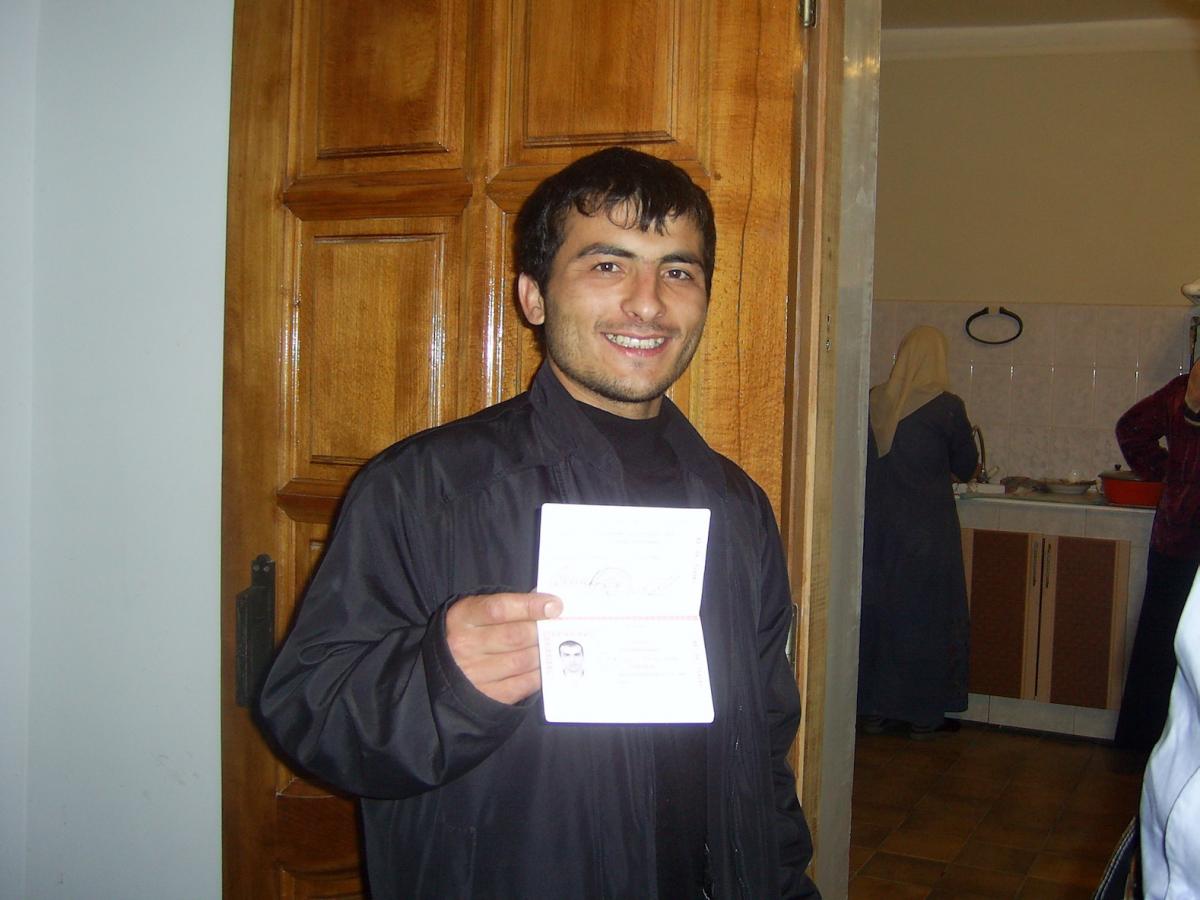 From Guantánamo Bay to Putin's Prisons
by Aisha Maniar, One Small Window
Rasul Kudaev, a Russian national from the Kabardino-Balkaria Republic (KBR) in the North Caucasus region, has spent almost all of the 21st century behind bars in prisons on three different continents—yet no substantive evidence has ever been produced to link him to any criminal offense. On December 23, 2014, he was convicted in Russia's longest-running contemporary criminal case, a show trial lasting over nine years. He was sentenced to life imprisonment.
Afghan & US Detention
In 2001, then aged 23, Rasul Kudaev left home to study Islam in Pakistan. Travelling via Afghanistan, after the outbreak of the war that year with the US and allied forces, he was captured by the Northern Alliance. In a prisoner uprising in November 2001, he sustained a bullet wound to his right hip; due to inadequate medical attention ever since, the bullet remains lodged there, making it difficult for him to walk and causes him frequent pain.
He was sold to the US military who held him at the Kandahar detention center, before being taken to Guantánamo Bay in mid-February 2002. The US accused him of being a member of an Uzbek militant group and fighting for the Taliban but he was quickly deemed to have no "valuable or tactically exploitable" information of use to the US military, or affiliation to the Taliban. He was cleared for release by the end of that year.
Continue Reading

RASUL KADAEV: AN INJUSTICE TOO FAR