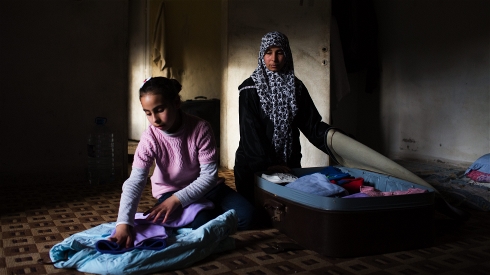 by Philippa Garson, IRIN
The United States may be the global leader in refugee resettlement, but so far it has opened its doors to a mere 1,000 Syrians looking for a safe haven from their war-torn country. Human rights groups, members of Congress and city planners are among those trying to persuade President Barack Obama to allow more Syrians to settle here. However, security concerns, anti-immigration sentiment and bureaucratic hurdles all stand in the way.
It has taken the world a long time to acknowledge that most of the 12 million Syrians displaced—inside and outside their country—by the five-year civil war will not be going home anytime soon. Neighbors Jordan, Lebanon and Turkey have absorbed nearly four million Syrians between them. Other countries have been slower to step up to the plate, particularly in terms of pledging to take some of the 88,000 Syrian refugees allocated for resettlement by the UN's refugee agency, UNHCR. Twenty-eight countries have so far agreed to take in 62,000 of them—with Germany taking nearly half.
Continue Reading

U.S. FAILING SYRIAN REFUGEES