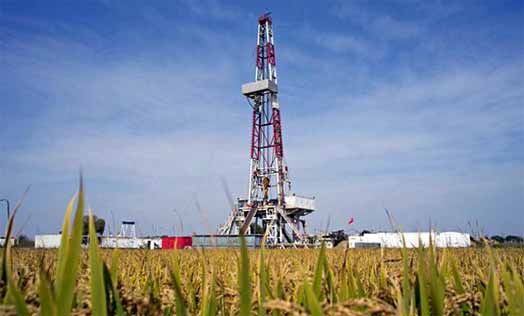 from Frontera NorteSur
Mexico is emerging as the next big battleground in conflicts over hydraulic fracturing, or fracking, as the method of extracting natural gas is commonly known. While Mexican lawmakers consider regulatory legislation to put into practice the 2013 energy reform that opened up their county's oil and gas reserves to private investors, anti-fracking forces are mobilizing for a moratorium or an outright ban of the controversial practice from the Mexican Congress.
"There are many warning signs around the world about this predatory practice in the environment and on health," said Mexican Senator Rabindranath Salazar Solorio, a member of the center-left PRD party and secretary of the Senate's energy commission. "It's for this reason that Mexico should reflect and not commit the same errors to the detriment of the population."
Mexican environmentalists cite many reasons to forget fracking: the depletion of scarce water resources; the potential contamination of aquifers; the usage of toxic chemicals, including substances identified as carcinogens, mutagens and endocrine disruption agents; the generation of toxic waste; and a growing body of evidence linking earthquakes to fracking.
Continue Reading

FRACKING FIGHT LOOMS LARGE IN MEXICO