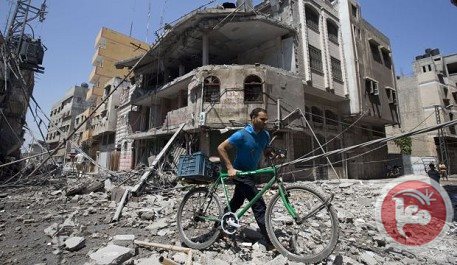 from IRIN
JERUSALEM — Speaking on Aug. 5 after a meeting at the International Criminal Court (ICC) in The Hague, Palestinian foreign minister Riyad al-Malki was unequivocal. "Everything that has happened in the last 28 days is clear evidence of war crimes committed by Israel, amounting to crimes against humanity," he said, referring to the ongoing Israeli assault on Gaza. "There is no difficulty for us to show or build the case. [The] evidence is there… Israel is in clear violation of international law."
His comments echoed those made by senior international figures. Speaking after the bombing of a UN school, UN Secretary-General Ban Ki-moon called the attacks a "gross violation of international humanitarian law," while UN High Commissioner for Human Rights Navi Pillay has said there is a "strong possibility" of war crimes.
According to the latest count from the UN, Israel's Operation Protective Edge against Hamas and other militants in Gaza has claimed the lives of more than 1,800 Palestinians, 72% of whom were civilians. The death toll on the Israeli side is 67: 64 soldiers, two civilians, and one foreign national working in Israel.
Yet while the accusations of abuses against Israel have been loud, proving them will be a lot more challenging. Political, legal and practical limitations, experts say, mean the Palestinians will struggle to use either international or Israeli courts to pursue their claims.
Continue Reading

GAZANS FACE STRUGGLE ON WAR CRIMES CLAIMS