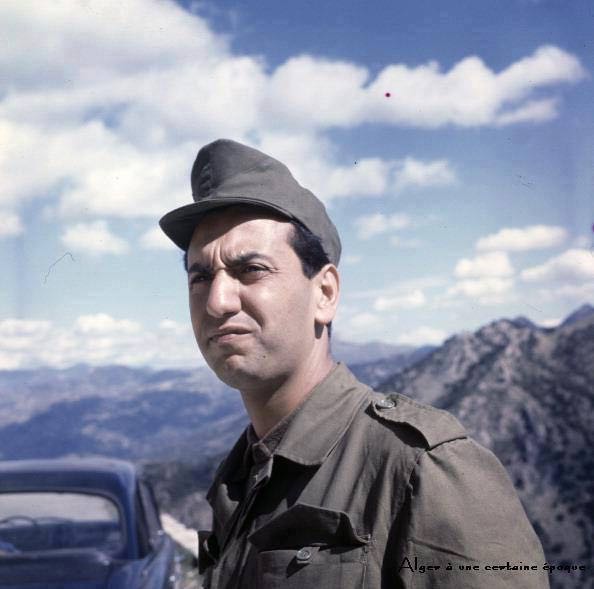 Hocine Ait Ahmed, Algeria's Voice of Conscience, Passes On
by Mansour Bensahnoune Ulhadi, MAK USA
Hocine Ait Ahmed, a hero of Algeria's independence struggle and later a leading opposition figure, died in Switzerland at the age of 89 on Dec. 24. A founding member of the resistance against French colonial rule, he would break from the post-independence regime over its growing authoritarianism—and especially its treatment of his Berber (Amazigh) people of the Kabylia region in Algeria's mountainous east. Mansour Bensahnoune Ulhadi, coordinator of the US branch of the Kabylia Self-Determination Movement, offers this remembrance.
It is with sadness that we heard of the passing of the Kabyle leader Hocine Ait Ahmed. One of the early leaders in the Algerian movement for freedom from French colonialism, his vision for freedom, justice and democracy got him arrested and jailed by both the French and then the new Algerian regime. He was first arrested when the plane transporting him from Morocco to Tunisia was intercepted and forced to land by the French air force in 1956. He would later be jailed by the Algerian government, when he stood up for democracy, justice and freedom for all. In 1963, one year after independence, he formed the country's first opposition party, the Front des Forces Socialistes or FFS. He was backed by the army regiments of Kabylia, a military district called Wilaya III. The Arab regime led by the traitor Ben Bella attacked Kabylia, and the war between the Arabs and the Kabyles lasted two years. The war ended the day he was captured in 1965, marking a defeat for the Kabyle people and democracy in Algeria. But he escaped an Algerian jail later that year, and continued his fight for freedom to the last days of his life.
The first conflict within the independence movement came with the "Berberist crisis" of 1949, when Arab nationalists around Ben Bella pushed aside those around Ait Ahmed who sought a dignified place for the Kabyles in an independent Algeria. Nonetheless, Ait Ahmed represented Algeria's National Liberation Front (FLN) at the 1955 Bandung Conference in Indonesia, representing the newly independent nations of Asia and Africa. The 1962 Evian Accords, under which France recognized Algeria's independence, were negotiated by the FLN's Belkacem Karim, a Kabyle. The breaking point came in the immediate aftermath of independence. In the 1963 Battle of Kabylia, Ait Ahmed and his followers in the FFS fought against the Algerian regime, then being usurped by the clique around Ben Bella, who ousted the provisional government of Ferhat Abbas. Over 500 Kabyle lives were lost in the conflcit. Belkacem Karim would later be assassinated in German exile, while Ait Ahmed continued to be a voice of opposition from his own exile in Switzerland.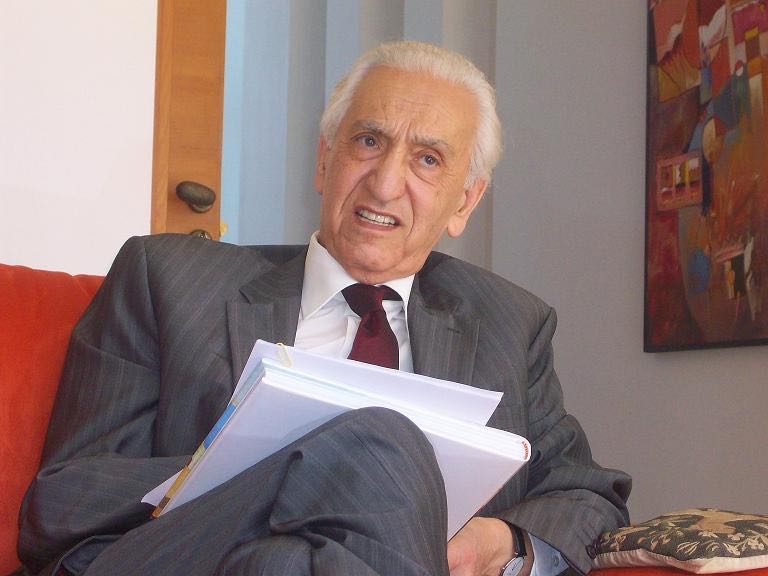 In Switzerland, Ait Ahmed taught at the University of Lausanne, earned a doctorate in law, and continued to lead the FFS. He briefly repatriated to Algeria after the tentative democratic opening of 1988, which was partly a fruit of the 1980 "Berber Spring" protests in Kabylia. But he again returned to exile as one-party rule was re-consolidated under the threat of an Islamist insurgency in the 1990s. He became an iconic figure for the second "Berber Spring" protest wave in 2001, and then for the Berber cultural and political renaissance that has followed in Kabylia.
Hocine Ait Ahmed's legacy of freedom and justice will live through generations. We, Kabyles and sons of Hocine Ait Ahmed, will continue the fight for freedom, justice and the will of Kabyle people. We will pursue his legacy with different strategy, of self-determination and independence for Kabylia, that will give the contemporary world a new breath of freedom and give back to the Kabyles their pride and dignity to live free in their beautifull Kabylia.
———
Photos: Hocine Ait Ahmed as a young revolutionary, above; and as an exiled opposition leader, below. Courtesy of MAK USA.
Resources:
Kabylia Self-Determination Movement (MAK)
From our Daily Report:
Berbers symbolically raise Kabylia flag at UN
World War 4 Report, Nov. 27, 2015
See also:
KURDISH-BERBER SOLIDARITY
In Algeria, Arab-Berber Conflict Recalls Plight of Kurds
by Harvey Morris, Rudaw
World War 4 Report, April 2014
ALGERIA: DEMOCRACY CRUMBLING?
Islamist Violence and State Legitimacy
by Kanishk Tharoor, Madrid11.net
World War 4 Report, June 2007
ALGERIA'S AMNESTY AND THE KABYLIA QUESTION
Berber Boycott in Restive Region Signals Continued Struggle
by Zighen Ayml, World War 4 Report
World War 4 Report, November 2005
—————————-
Special to World War 4 Report, Dec. 24, 2015
Reprinting permissible with atttribution.