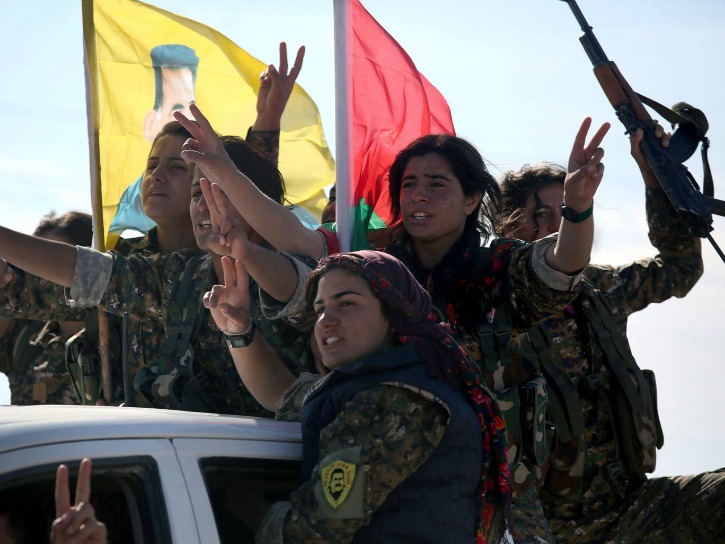 In an historic step for the beleaguered Yazidi people of northwestern Iraq, the Supreme Spiritual Council of the Yezidi Nation, led by Baba Sheikh Khurto Hajji Ismail, has proclaimed the establishment of the "Provisional Government of the Autonomous Nation of Ezidikhan." The provisional government arrives just three years after the Yazidi people faced a genocidal assault that brought them to the edge of extinction, following the seizure of their territory by ISIS. The territory, centered around the area of Sinjar, has since been liberated, in part by a newly formed Yazidi militia. The provisional government says it will establish a democratic governance structure for the liberated territory, draft a constitution, and work for the return of the Yazidi diaspora. The statement guarantees gender equality and freedom of expression within the autonomous territory, and states that Ezidikhan will "be faithful to the principles of the Charter of the United Nations and international law."
In August 2014, ISIS committed "unimaginable horrors" against the Yazidi people, according to a UN-mandated Independent International Commission of Inquiry. After invading the Sinjar area, ISIS fighters killed 5,000 Yazidis and enslaved more than 4,000 women and children. Tens of thousands more were displaced as a result of the siege.
In a statement that was presented at the 16th Session of the United Nations Permanent Forum on Indigenous Issues in April, Yazidi representatives said: "Thousands more women and girls remain in captivity under conditions of sexual slavery, as the well-known case of Nadia Murad demonstrates. Nadia continues to seek justice against ISIS in the international court system."
Nadia Murad is a Yazidi survivor of ISIS slavery, who has since becone an international advocate for her people. The Commission of Inquiry says that ISIS still holds approximately 3,200 Yazidi women and children.
Using the popular Arabic pejorative for ISIS, the Supreme Spiritual Council stated: "Yezidi survivors of the Daesh holocaust across the Eastern Mediterranean region, as well as Yezidis from other parts of the world, will never cease to assert their right to a life of dignity, freedom and honest toil in their national homeland. This right is the natural right of the Yezidi people to be masters of their own fate, like all other nations."
The proclamation was signed in the village of Lalish, "on the third day of Gelawej, year 6767 by the Yezidi calendar"—that is, July 25, 2017, according to the Gregorian calendar. (Intercontinental Cry, July 27; Yezidi Post, July 26; AINA, July 25)