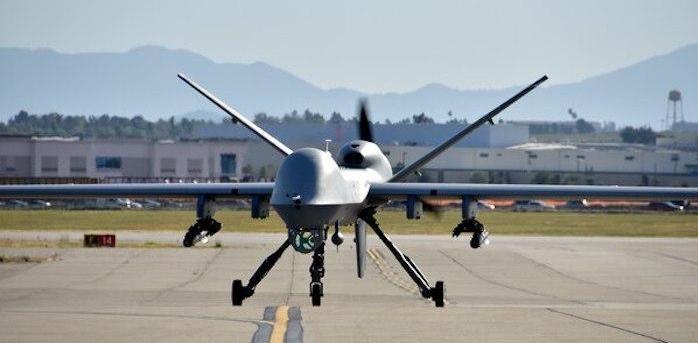 In the latest outbreak of fast-escalating violence across Africa's Sahel, gunmen in southwestern Niger on March 15 killed at least 58 people when they intercepted a convoy of four commercial transport vehicles carrying local civilian residents from a weekly market, and attacked nearby villages. The passengers were summarily executed, and homes and granaries put to the torch in the villages. The attacks took place in the Tillabéri region, near the flashpoint "tri-border area" where Niger, Mali and Burkina Faso come together. Militant groups linked to ISIS and al-Qaeda cross back and forth between all three countries.
Attackers killed at least 100 civilians on Jan. 2 in raids on two villages in Tillabéri, one of the deadliest episodes in Niger's recent history. (Al Jazeera, TRT World)
The New York Times reports that the CIA is stepping up drone surveillance flights from a base established three years ago at Dirkou, in Niger's northeastern Agadez region. MQ-9 Reapers are stationed at the base, and armed strikes on militant targets are said to be under consideration pending a review by the Biden administration.
This escalation is taking place amid a political crisis in Niger. Angry protests and clashes with the police erupted in the capital Niamey last month after contested election results named ruling-party candidate Mohamed Bazoum the winner. At least two protesters were killed, and hundreds detained. (AfricaNews, Reuters, Feb. 24)
Neighboring Mali is also facing a political crisis at this moment.
Both militant groups and security forces have been accused of war crimes in the Sahel nations as the conflict has mounted over the past months.
Photo: Airman Michelle Ulber via Israel Defense