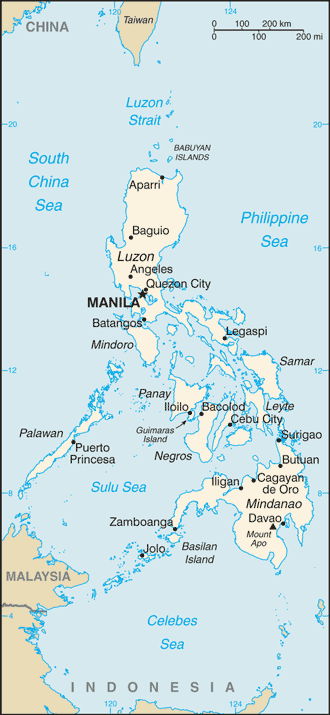 On the heels of Secretary of State Rex Tillerson's Manila meeting with Philippines President Rodrigo Duterte, NBC News reports that the Pentagon is considering a plan for the US military to conduct air-strikes on ISIS targets in the archipelago nation. The account quotes two unnamed defense officials who told the network that "authority to strike ISIS targets as part of collective self-defense could be granted as part of an official military operation" likely to be named in the coming days. The strikes would probably be conducted by armed drones.
This concerns the ongoing battle at the town of Marawi on the southern island of Mindanao, which has been under siege by ISIS-inspired militants since May. Pentagon military advisors are on the scene and may already be fighting in Marawi as part of Joint Special Operations Task Force Trident.
The news has been met with outrage by the Philippines' popular movements. The mass organization Bagong Alyansang Makabayan (New Patriotic Alliance, BAYAN) issued a statement through its secretary general Renato Reyes, saying: "BAYAN opposes in the strongest terms US plans to conduct air-strikes in the Philippines against ISIS-linked groups. There can be no justification for allowing a foreign superpower with the world's worst rights record to be conducting airstrikes on Philippine soil." (Inquirer, Aug. 8)
The news comes days after a statement from the UN Office of the High Commissioner for Human Rights (OHCHR) protesting of Duterte's alarming threat to bomb the tribal schools of Mindanao's Lumad indigenous people in his counterinsurgency campaign against communist guerillas of the New People's Army (NPA).
Duterte made the threat in a televised press conference July 24. Accusing the Lumads of supporting the NPA, he warned: "Get out of there, I'm telling the Lumads now. I'll have those bombed, including your structures. I will use the armed forces, the Philippine air force. I'll really have those bombed…because you are operating illegally and you are teaching the children to rebel against government."
Human Rights Watch responded that international law "prohibits attacks on schools and other civilian structures unless they are being used for military purposes." HRW's Carlos Conde charged: "By calling for an attack on schools Duterte is directing the military to commit war crimes."
Philippine lawmaker Emmi de Jesus of the Gabriela Women's Party called on Duterte to retract the threat, saying government troops may take it as approval to attack indigenous communities that are already being menaced by right-wing militias. (The Guardian)