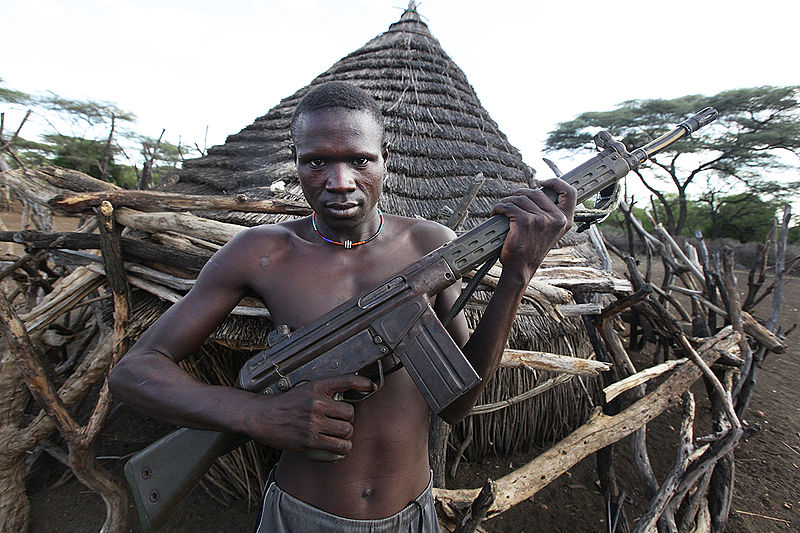 The UN Commission on Human Rights in South Sudan released a report Feb. 23 identifying 43 high-ranking military personnel who may be responsible for war crimes. Among those identified are eight lieutenant generals, 17 major generals, eight brigadier generals, five colonels and three state governors who may bear direct responsibility for grave violations of human rights. The report urged the Hybrid Court to begin investigating and prosecuting these individuals. The African Union is mandated to establish the Hybrid Court under the Agreement on the Resolution of the Conflict in the Republic of South Sudan (PDF) of 2015.
Since the outbreak of violence due to an internal power struggle between government leaders in 2013, more than four million civilians have fled their homes. The report documents acts of murder, torture, unlawful seizure of property, sexual violence and unlawful detention committed by members of the country's rival military factions.
The Commission conducted its investigation by interviewing more than 230 witness and collecting 58,000 documents. It stated that there is clear evidence suggesting ethnic-based persecution by government forces reminiscent of those committed in the former Yugoslavia.
The Commission noted that South Sudan is a party to the African Charter on Human and Peoples & Rights; the Convention against Torture and Other Cruel Inhuman or Degrading Treatment or Punishment and its Optional Protocol; the Convention on the Elimination of All Forms of Discrimination against Women and its Optional Protocol; and the Convention on the Rights of the Child.
From Jurist, Feb. 23. Used with permission.
Photo: Wikimedia Commons