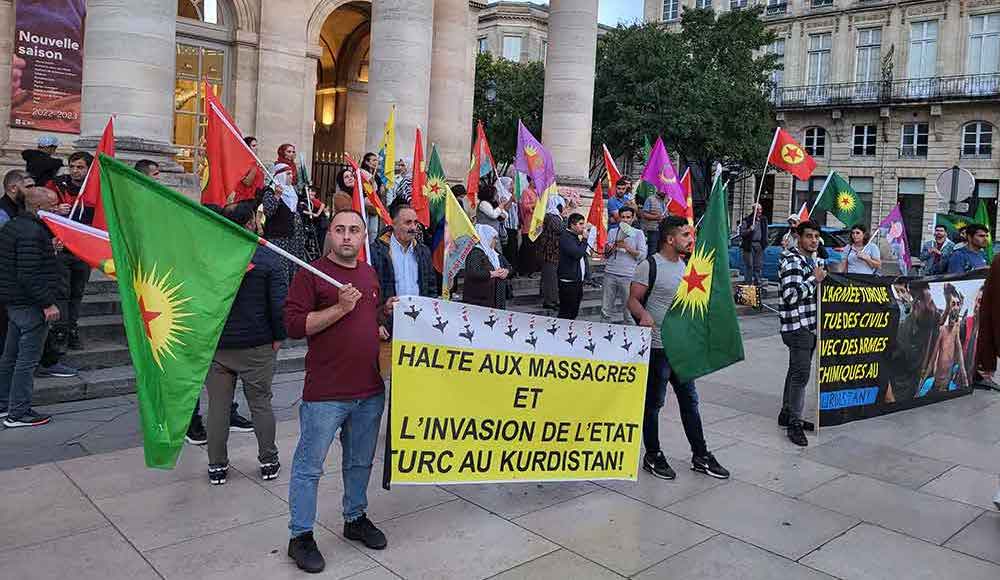 Kurdish communities in cities across Europe held protests Oct. 19, demanding action on claims that the Turkish military has repeatedly used chemical weapons in its ongoing intermittent air-strikes against strongholds of the Kurdistan Workers Party (PKK) in northern Iraq. The Nobel-winning International Physicians for the Prevention of Nuclear War (IPPNW) said it found evidence of chlorine and other "improvised chemical agents" during an investigative mission to Iraq. The IPPNW urged international bodies including the Organization for the Prohibition of Chemical Weapons (OPCW) to launch formal investigations. The PKK has released the names of 17 guerrillas it says were killed by Turkish chemical attacks in Southern Kurdistan (northern Iraq) over the past year. The pro-Kurdish Fırat News Agency (ANF) published a video that has been circulating on social media, showing two PKK fighters apparently suffering under influence of a chemical agent.
The Turkish defense ministry dismissed the claims as "completely baseless and untrue." Iraq's parliament has established a commission to examine the charges. (Medya News, ANF, ANF, ANF, ANF, SCF, Rudaw)
In the Kurdish-controlled town of Qamishli in northeast Syria (Rojava), protesters attacked the local United Nations office during a protest over global inaction on the charges against Turkey. (Rudaw)
Turkey has also launched ground incursions into Iraq to hunt down PKK fighters.
Photo: ANF