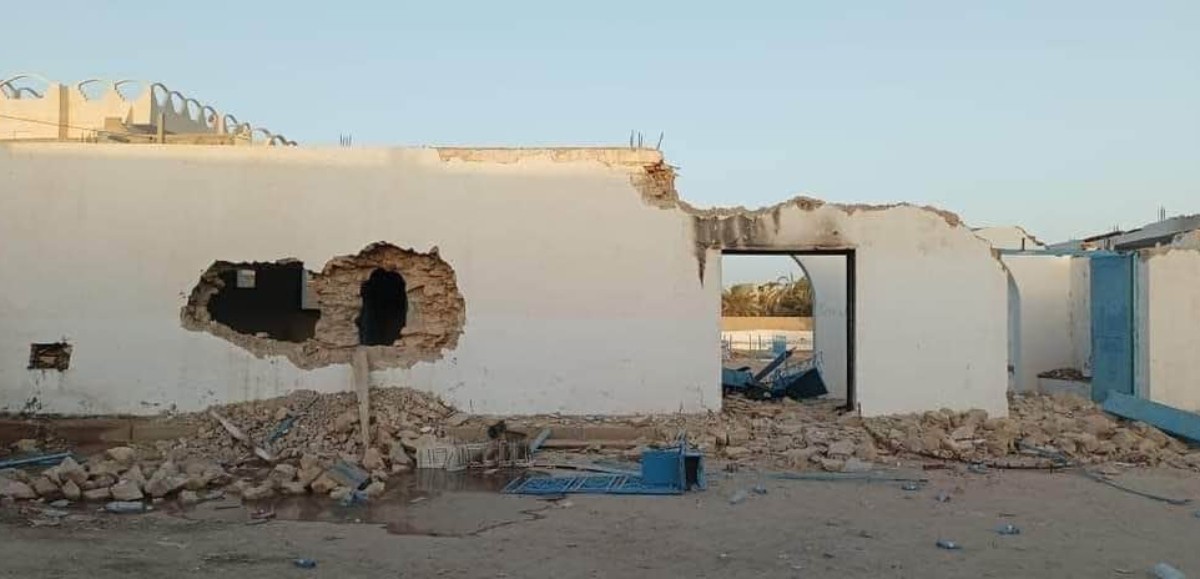 On Oct. 18, unknown assailants targeted a Berlin synagogue with Molotov cocktails, while rioters in Tunisia burned down the historic El Hamma synagogue. Berlin police reported that two unidentified persons threw the Molotov cocktails at the Kahal Adass Jisroel synagogue in the center of the city. No casualties or significant property damage were reported. German Chancellor Olaf Scholz condemned the attack and promised to protect the country's Jewish communities, saying, "Anti-Semitism has no place in Germany." He also noted in later comments that the legacy of the Holocaust means Germany must be extra vigilant. The Kahal Adass Jisroel community was resolute, with the synagogue's chairperson saying, "We will live on, we will be strong, we will stay."
In Tunisia, video circulated on social media of rioters burning down the 16th century El Hamma synagogue in the city of Gabes. Videos from the following day showed the building's destruction. Although El Hamma synagogue no longer functioned as a house of worship, it held major symbolic significance for Tunisian Jews, who are still shaken from a May shooting at the Ghriba Synagogue in Djerba, the oldest in Africa.
Tunisia historically had a significant Jewish population: Jews have lived in the country for over 2,000 years, and numbered over 100,000 on the cusp of Israel's founding in 1948. Since then, however, migration to Israel has dwindled Tunisia's Jewish population to only about 1,500.
The incidents in Berlin and Gabes come amid mass protests across the Arab world over the Israeli siege and bombardment of the Gaza Strip. Escalating anti-Semitic, islamophobic and other dehumanizing rhetoric across the globe prompted UN Secretary-General António Guterres to address this issue. He said on social media Oct. 14, "Dehumanizing language that incites violence is never acceptable. I call on all leaders to speak out against Antisemitism, anti-Muslim bigotry and hate speech of all kinds."
In the US, the FBI has reported an increase in threats to both Jewish and Muslim communities. There have also been instances of actual violence, including the Oct. 14 murderof a six-year-old Palestinian-American boy in Chicago named Wadea Al-Fayoume. At a press conference, the Chicago branch of the Council on American-Islamic Relations (CAIR) condemned Wadea's killing and urged community leaders to do more to control hateful rhetoric and violence. The Jewish Federations of North America also condemned the incident, saying "Hatred, prejudice, and violence have no place in our society."
From Jurist, Oct. 20. Used with permission.
Photo showing damage to Tomb of Rabbi Yousef al-Maarabi at El Hamma synagogue via RadioJ