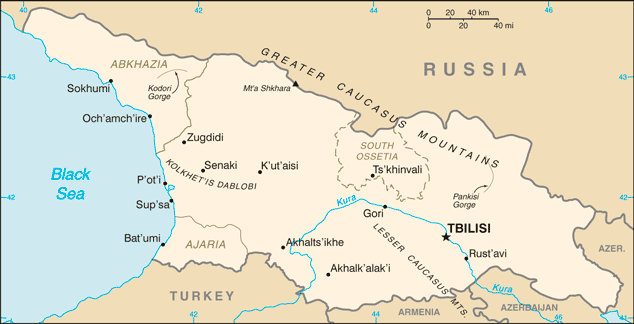 The European Court of Human Rights (ECHR) on April 28 ordered Russia to pay 130 million euros ($143 million) in compensation to Georgia, almost 15 years after the war in the South Caucasus nation. The case concerned allegations by the Georgian government that actions by the Russian Federation during the 2008 conflict amounted to breaches of the European Convention on Human Rights (the Convention). The ECHR can award damages for harmful consequences of a violation under the Convention's Article 41. The court found that there was still a basis to make an award under Article 41, despite the fact that Russia had ceased its membership in the Council of Europe, and failed to cooperate with the proceedings.
The award was calculated based on various breaches of the Convention, which included:
Killing civilians in villages in South Ossetia and the "buffer zone"
Torching and looting of houses in the "buffer zone"
Arbitrary detention of Georgian civilians
Preventing the return of Georgian nationals to their respective homes in South Ossetia and Abkhazia
Failure to carry out an adequate and effective investigation into deaths that occurred either during the active phase of the hostilities or after the cessation of hostilities
The court found that Russia's practices amounted to "inhuman and degrading treatment," and, moreover, had been targeted at an ethnic group.
This decision follows on from the January 2021 ECHR Grand Chamber judgment in Georgia v. Russia (II), which held, among other things, that Russia's invasion had breached the European Convention on Human Rights, Protocol No. 1, Article 1 (protection of property), Article 2 (right to life), Article 3 (prohibition of torture and inhuman and degrading treatment), and Article 8 (right to respect for private and family life).
From Jurist, April 30. Used with permission.
Map: PLC