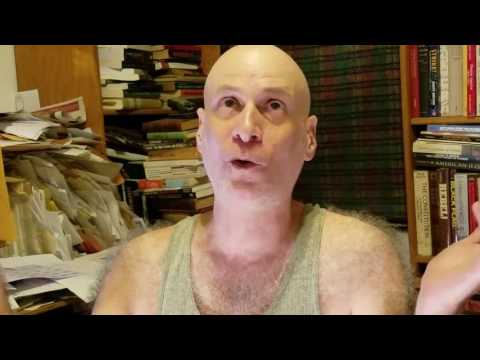 Bill Weinberg rants against the totalizing propaganda environment of social media, and how Facebook is destroying our ability to think, analyze and access information outside our own "confirmation bias" bubble. The so-called "information revolution" actually sounds the death knell of information freedom and real journalism—and even of literacy itself. This phenomenon partially explains the complicity of the "left" and "alternative" media in the Putin-Pendejo* fascist convergence. This YouTube video is a test run for the rebooted version of the Moorish Orthodox Radio Crusade vlog—please forgive the imperfections, we are still working out the bugs! Watch this website for the next episode, coming soon…
ANNOTATION:
* "Pendejo" is a Mexican slang word literally meaning "pubic hair," but used much the same way English-speakers use "asshole." It has been adopted as a popular pejorative in the Spanish-speaking world for the current Republican Party presidential nominee.
Among the pseudo-left confirmation-bias websites mentioned in the video are the (reliably reactionary) Counterpunch and the (fiction-peddling) Mint Press. Overlooked but certainly worthy of mention is the (perennially wacky) Global Research. The absurd Pendejo claim that Obama "created" ISIS has actually been echoed on "progressive" (sic) websites like Black Agenda Report. (A claim dismissed as a "fairy tale" by secular and progressive supporters of the Syrian Revolution.) Then there are the click-bait websites like National Report, representing the alarming phenomenon of actual pseudo-news. By the way, if you are looking for some legitimate websites, you will find several hundred on our links page.