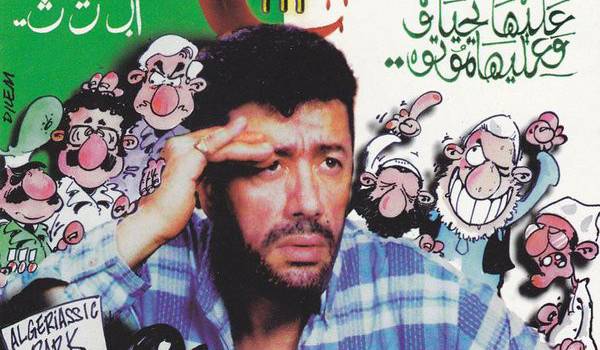 In Episode 12 of the CounterVortex podcast, Bill Weinberg pays homage to the martyred Algerian Berber singer and songrwiter Lounes Matoub on the 20th anniversary of his assassination. It remains unclear to this day if Matoub was killed by agents of the Algerian state or militants of the Islamist opposition—as both were equally opposed to the Berber cultural renaissance that he represented. The Berbers, or Imazighen (singular: Amazigh), are the indigenous people of North Africa, whose language and culture have been suppressed to varying degrees by Arab-dominated regimes from Morocco to Libya. The 1980 "Berber Spring" in the Kabylia region of Algeria was key to Matoub's politicization, and his assassination was followed by a second round of "Berber Spring" protests in 2001. This presaged the international Arab Revolution that broke out a decade later—which in North Africa was really also a Berber Revolution. The 2011 ptotests and uprisings resulted in advances for Berber cultural rights and autonomy in Algeria, Morcco and Libya alike—a sign of hope amid the current atmosphere of countter-revolution and reaction throughout the Middle East and North Africa. Listen on SoundCloud, and support our podcast via Patreon.
Image via Le Matin d'Algéria.
Lounes Matoub shown accosted by Algeria's ruling generals on one side and the Islamist opposition on the other.
See original page…