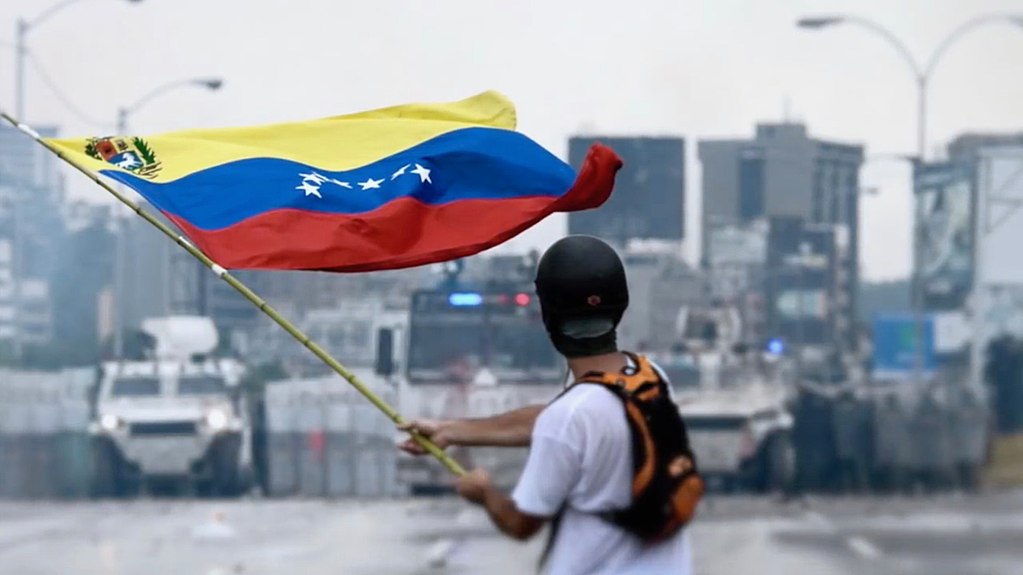 There is a reasonable basis to believe that the Venezuelan government has committed crimes against humanity since at least 2012, according to the Organization of American States (OAS). After releasing a 400-page report (PDF) from a panel of independent experts, the OAS will be turning over its findings to the International Criminal Court (ICC) to aid in an investigation of Venezuela for government-sanctioned crimes. The panel documents claims concerning government-supported murder, false imprisonment, torture, sexual violence including rape, and enforced disappearance. The OAS asserts these crimes are part of a plan to suppress the political opposition in the country.
The OAS report says approximately seven people every day have been arbitrarily detained since the election of President Nicolás Maduro in 2013. According to the panel, detainees are often subjected to torture, including beatings resulting in untreated physical harm, sexual torture, stress positions, "white torture," electric shocks, burns, tear-gas, food mixed with glass or excrement, and withholding food and water. The panel's evidence shows at least 289 cases of torture that inflicted severe physical and mental suffering.
Additionally, the report identified 131 murders during the 2014 and 2017 protests connected to government actions. The report finds support for former Attorney General Luisa Ortega Diaz's complaint against Maduro that he was complicit in 8,292 extrajudicial executions, which were often a result of unlawful and violent home raids with staged confrontations.
Exiled Venezuelan justices have also filed complaints with the ICC over alleged crimes against humanity by the Maduro government.
From Jurist, June 1. Used with permission.
Photo: WikiMedia Commons