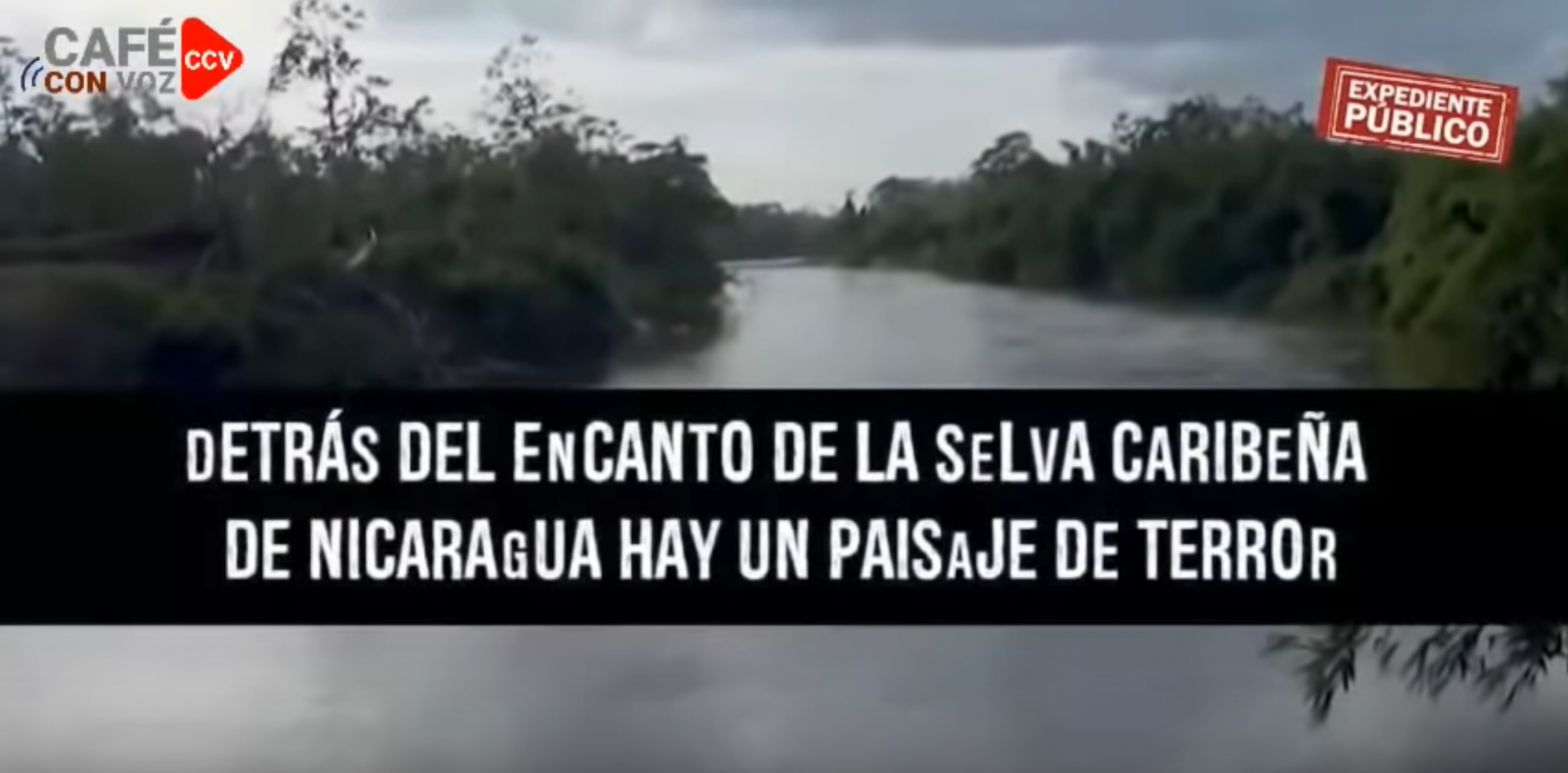 In a video conference with representatives of the Inter-American Commission on Human Rights (IACHR) March 18, indigenous leaders from Nicaragua's eastern rainforest protested an illegal "invasion" of their titled territories by armed campesino colonists, who seize lands, clear trees and terrorize their communities. The four-way computer link brought together IACHR representatives in Costa Rica and Washington DC, Nicaraguan government officials in Managua, and Miskito and Mayangna indigenous leaders in the rainforest town of Bilwi, North Caribbean Coast Autonomous Region. The Miskito and Mayangna leaders said 13 indigenous residents were killed by settlers last year, with eight wounded and hundreds forcibly displaced. One of the worst attacks was in January 2020, when colonists burned 16 houses in the community of Alal, and killed six inhabitants. As recently as this March 4, an attack on the Mayangna community of Kimak Was left one resident wounded and another missing.
"The displacement of communities under siege to larger towns like Puerto Cabezas, Waspam or to Honduras has created a very serious situation, because they do not have access to food or health services," said Lottie Cunningham of the Center for Human Rights & Justice of the Atlantic Coast of Nicaragua (CEJUDHCAN). "They live in terrible conditions," added Cunningham, who won the 2020 Right Livelihood Award for her work in defense of indigenous rights in the region.
Cunningham said some 30,000 hectares have been expropriated, and the colonists often work in league with timber and mining interests—illegal operations that nonetheless have total impunity in the lawless region. Among the impacted areas is the ostensibly protected Bosawas Biosphere Reserve.
"The settlers have violently stolen our land and the authorities have allowed that," said Juan Carlos Ocampo of the Prilaka Community Foundation, and NGO working for indigenous rights in the region.
He said residents temporarily evacuated the hamlet of Sangni Laya after colonists destroyed crops and chopped down the community's coconut trees, leading to what he called "a food crisis" for the inhabitants.
Nicaragua's Prosecutor General Wendy Morales denied that the government has tolerated human rights violations, and said her office has opened investigations into 18 complaints of illegal land take-overs. But Cunningham countered that the government "has not shared information about the investigations of these cases."
Speaking of the timber, mining and cattle enterprises in the region, Cunningham said, "For us, the Nicaraguan state has motivated and incentivized these companies." She accused the government of violating 2011's Law 757, or the Law for Dignified & Equitable Treatment for Indigenous Peoples & Afro-descendants. (Expediente Publico, March 19; AP, AP [in Spanish], March 18; CafeConVoz, March 4)
Image: CafeConVoz