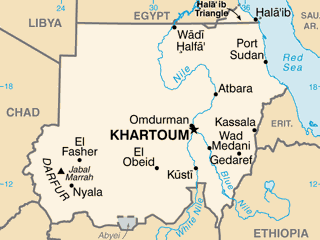 Sudan's military and civilian factions have agreed to form a new transitional government on April 11, ending the deadlock that followed an October 2021 military coup. But consultations being held ahead of that date are proving thorny, especially on the sensitive subject of security sector reform. Pro-democracy groups want the powerful paramilitary Rapid Support Forces (RSF) to be integrated into the Sudanese army, and for all troops to be placed under civilian authority. But the army and RSF both have economic interests and fear accountability should they be forced to reform. The two forces are also increasingly at odds with each other, with talks breaking down over a proposed timeline for integration. The army reportedly wants to fuse with the RSF in two years, while the RSF (which has up to 100,000 fighters) wants a decade. Open fighting between the two sides has been long feared, and reports suggest both are embarking on a recruitment race in the long-suffering western Darfur region.
Humanitarian needs are, meanwhile, at record levels across the country, with some 15.8 million people—a third of the population—requiring relief this year.
From The New Humanitarian, March 31
The RSF is accused of serial human rights abuses in Sudan's multiple internal armed conflicts.
Map: PCL