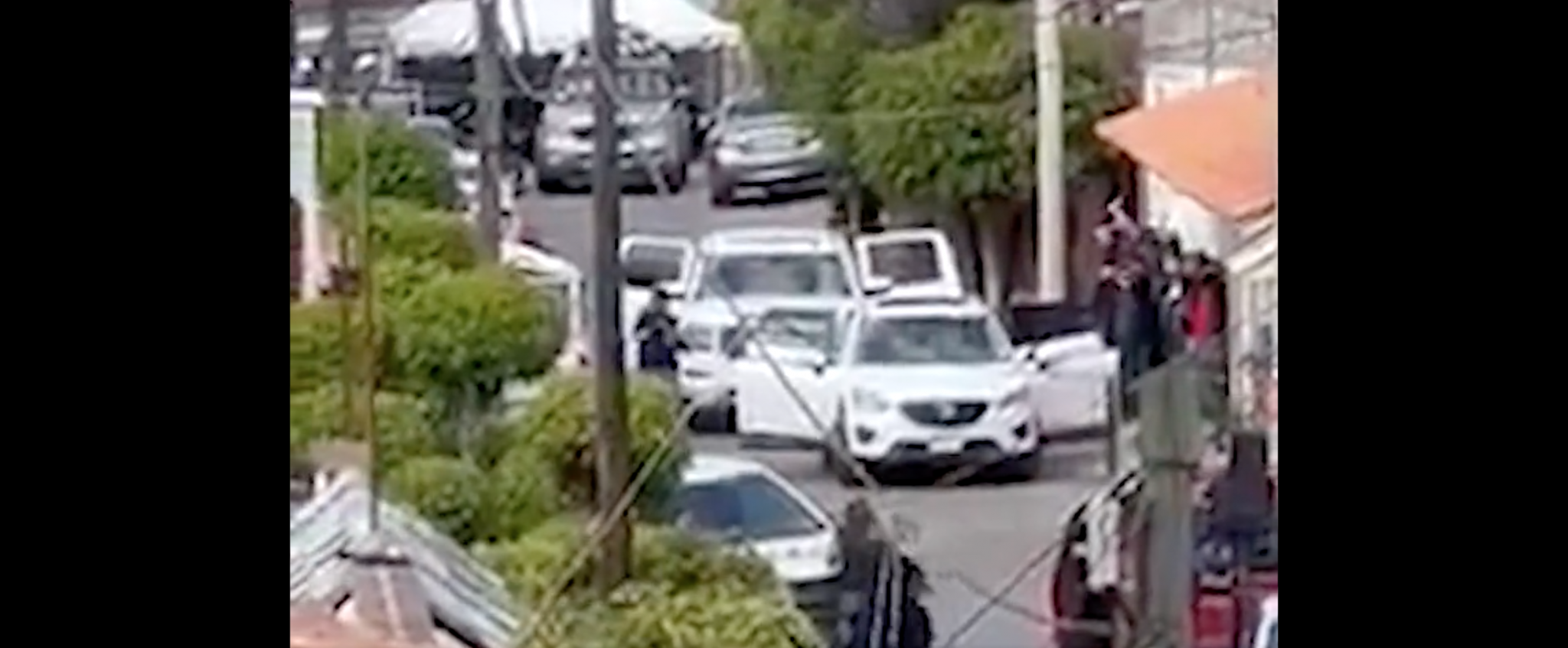 As many as 17 people were killed in a massacre in Mexico's west-central state of Michoacán on Feb. 27, with video of the grisly incident going viral on social media. The victims were lined up along the outer wall of a house and shot dead execution-style after armed men forced them out of a wake they were attending in the pueblo of San José de Gracia, in Marcos Castellanos municipality. The perpetrators, who have not been identified, removed the bodies in trucks and took them to an unknown location. It appears to be the worst massacre in Mexico under the presidency of Andrés Manuel López Obrador, who came to office in 2018 pledging to de-escalate violence in the country.
Michoacán, where the Jalisco New Generation Cartel (CJNG) is fighting regional rivals, has been particularly hard hit by recent violence. Eleven bullet-riddled bodies were found in Tangamandapio municipality last November, while 14 state police were ambushed and killed in Aguililla in late 2019. (Mexico News Daily, InfoBae)
Mexican army troops on Feb. 9 took control of Aguililla municipality, which is said to be dominated by the CJNG.  The troops broke up a blockade of a small army outpost in Aguililla that had been launched by local residents armed with rifles last summer. The soldiers at the outpost had been under siege for months.
The army accused Aguililla residents of acting as the "social base" of the CJNG, because they blockaded the outpost and confronted soldiers during protests. But some townspeople accused the army of only attacking the CJNG, while leaving the rival Viagras gang  free to set up highway checkpoints to extort money and threaten local residents. (AP)
On Jan. 31, local website Monitor Michoacán reported that three assailants fatally shot its journalist Roberto Toledo in the town of Zitacuaro. Toledo is the fourth journalist slain in Mexico this year.
Blood avocados
Michoacán's rival cartels have co-opted the state's avocado industry to launder illicit proceeds and maintain a legal cover for their operations, leading to warnings of "blood avocados." The US Department of Agriculture's Animal & Plant Health Inspection Service announced Feb. 18 that its inspection program in Michoacán has resumed—a week after it was halted in response to threats against a local USDA official. One of the 100 USDA inspectors working in Michoacán received a threatening call on his work cell phone. Suspension of the program had halted Mexican avocado exports to the US for a week. (SBG San Antonio)
Purépecha resistance
Amid all this, Michoacán's indigenous peoples are asserting their dignity. On Feb. 14, dozens of militants from the Supreme Indigenous Council of Michoacán (CSIM) used axes and sledgehammers to take down a statue of a colonial-era Spanish priest, Fray Antonio de San Miguel, in state capital Morelia. The statute depicted the priest forcing members of the Purépecha indigenous people to haul and cut stones during the construction of the city's aqueduct in 1780. Erected by the city in 1995, the statue has faced growing opposition from residents and indigenous activists as glorifying slavery and oppression.
The symbolic action came amid a struggle over demands by the CSIM that municipal governments recognize the rights of indigenous communities to autonomous self-rule. A case is pending before Mexico's Supreme Court of Justice after municipal authorities in Erongarícuaro brought challenge to a Michoacán statute, the Law of Citizen Participation Mechanisms, which recognizes the autonomous powers of indigenous councils. (Mitú, El Sol de Morelia, La Jornada)
Photo via RedMichoacán