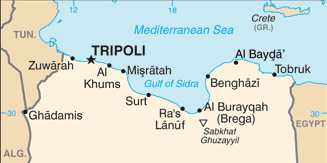 Authorities in Libya announced Oct. 2 that they had discovered a mass grave containing 42 bodies in Sirte, a city that was once the so-called Islamic State's capital in the country. Libya's Missing Persons Authority said the bodies were found in a school, and samples were taken at a local hospital so that the victims could be identified.
From The New Humanitarian, Oct. 7
Note: Sirte is also rendered as Surt.