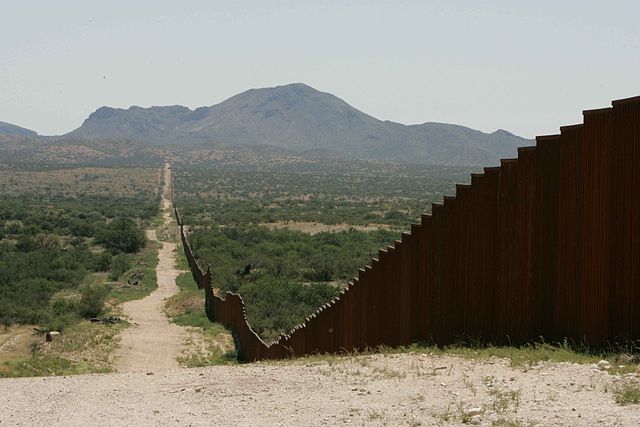 A 16-state coalition filed a lawsuit against President Donald Trump's administration on Feb. 18, requesting the court to issue a judicial determination that Trump's national emergency declaration over the southern border wall is unconstitutional. California Attorney General Xavier Becerra announced the lawsuit, stating: "Unlawful southern border entries are at their lowest point in 20 years, immigrants are less likely than native-born citizens to commit crimes, and illegal drugs are more likely to come through official ports of entry. There is no credible evidence to suggest that a border wall would decrease crime rates."
The complaint charges Trump with violating the Constitution's separation of powers and appropriations clauses, saying there is "no objective basis" for the emergency declaration, and that even the president has said that an emergency declaration is not necessary.
The federal government's own data prove there is no national emergency at the southern border that warrants construction of a wall… The thwarting of congressional intent to fund a vanity project that not only will fail to safeguard national security, but is positioned to cause significant harm to the public safety, public fisc, environment, and well-being of Plaintiff States' residents, cries out for judicial intervention.
The 15 states that joined California in the lawsuit include: Colorado, Connecticut, Delaware, Hawaii, Illinois, Maine, Maryland, Minnesota, Nevada, New Jersey, New Mexico, New York, Oregon, Virginia and Michigan. They allege they will suffer both economic and environmental harm if the emergency declaration takes full effect.
Legal advocacy group Public Citizen on Feb. 15 filed the first legal challenge the emergency declaration, seeking declaratory and injunctive relief on behalf of three Texas landowners and a non-profit environmental group, Frontera Audubon Society. The complaint charges that the necessary seizures of property from the landowners would constitute an "imminent invasion of their privacy and the quiet enjoyment of their land, both during construction and after." The complaint further alleges that the construction of a border wall would cause injury by destroying "critical habitat" for local wildlife.
According to the complaint, 'the border wall will be part of an approximately 150 foot wide enforcement zone" that is proposed to run through all three landowner plaintiffs' properties.
Public Citizen argues that Trump has exceeded his authority by invoking the National Emergency Act (NEA) to order the building of a border wall because "no national emergency exists with respect to immigration across the southern border," and that Trump has "usurp[ed] legislative authority conferred by the Constitution on the Congress," constiuting a "violation of separation of powers."
Additionally, the complaint alleges that it is unlawful for Trump to use the Emergency Declaration to divert $8.1 billion in funds from the Department of Defense and other sources to begin construction of border wall projects merely because Congress refused to allocate such funds.
In addition to this suit, the Center for Biological Diversity, Defenders of Wildlife and Animal Legal Defense Fund filed a lawsuit Feb. 16. The American Civil Liberties Union has also pledged to file a lawsuit.
From Jurist, Feb. 19; Jurist, Feb. 18. Used with permission.
Photo via Jurist