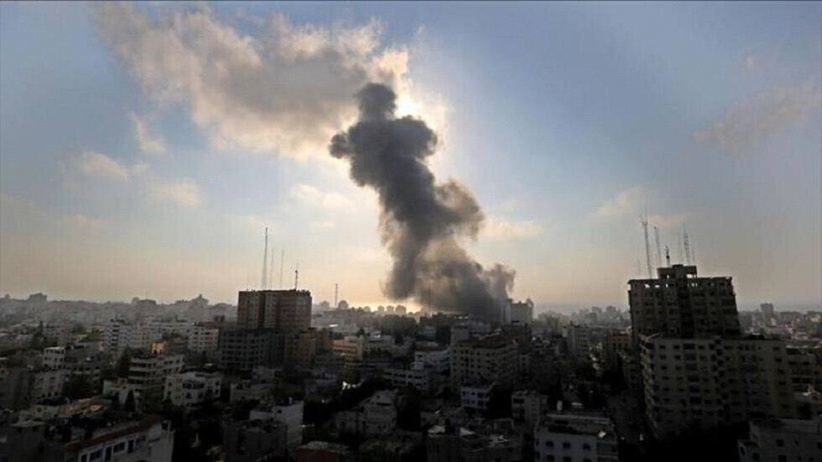 On Oct. 13, Israel ordered 1.1 million people living in the north of the Gaza Strip to evacuate to the south of the enclave within 24 hours, ahead of an expected ground invasion. The order came after gunmen from Hamas, the political and militant group that governs Gaza, carried out an unprecedented incursion into Israel on Oct. 7, killing more than 1,300 people, including many civilians, and taking between 100 and 150 hostages. The UN called on Israel to rescind its evacuation order, with a spokesperson saying it is "impossible for such a movement to take place without devastating humanitarian consequences."
Since the Hamas incursion, Israel has imposed a complete siege on Gaza, which has a population of about 2.1 million people–almost half under the age of 18. Israel has cut off electricity and water, and is blocking the entry of food and fuel. It has dropped more than 6,000 bombs on the enclave, killing more than 1,500 people—a third of them children—and wounding more than 6,600. Israel's evacuation order has created fear and confusion, as residents of northern Gaza flee south with little idea of where they will find shelter or how their basic needs will be met. All the borders of the enclave are now closed to civilians trying to flee.
Disinformation finds fertile ground
Following the Hamas attack, lurid allegations quickly emerged of the widespread and systematic rape of Israeli women, and of the killing of at least 40 babies in one kibbutz, including beheadings. Before these claims were walked back and debunked, they were repeated by established outlets and journalists, with some even making it into the mouth of US President Joe Biden. The Wall Street Journal initially accused Iran of having helped Hamas plot the attack, before later acknowledging that Tehran was actually surprised by its timing and scale. Unsurprisingly, social media has also become a hotbed of disinformation, with the EU warning X (formerly Twitter), Meta (which owns Facebook and Instagram), and TikTok about "illegal content and disinformation." From spurious claims by Hamas that its fighters did not target Israeli civilians (many civilians, including women and children, were killed in its attack), to specious characterizations of the brutal Israeli response as "self-defense" (again, its strikes have killed many civilians, including women and children), to the double standards employed by the EU, truth has certainly become a casualty of this war.
From The New Humanitarian, Oct. 13.
Photo: Maan News Agency