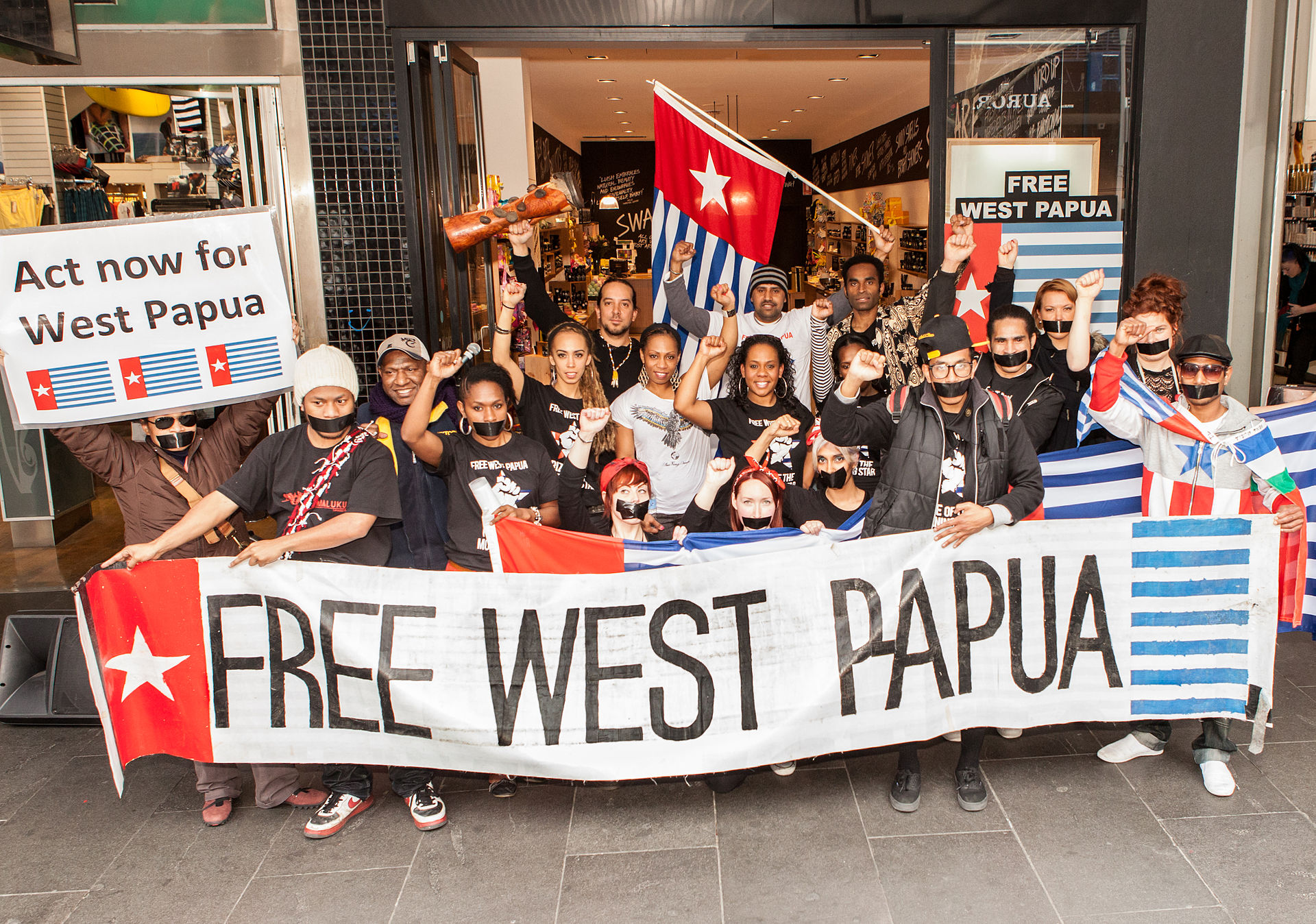 Indonesian police Dec. 6 arrested eight Papuan university students on charges of treason for raising the banned "Morning Star" flag in a demonstration for the independence of the Papua region. The demonstration took place at a stadium in Jayapura, capital of Papua province. The region, comprising the contemporary provinces of Papua and West Papua, was liberated from Dutch colonial occupation on Dec, 1, 1963, which is considered by many Papuans to be their "independence day." Following a UN-sanctioned referendum, the region fell under Indonesian rule in 1969. But an independence movement rejects the referendum as illegitimate, and has adopted the flag as a symbol of Papuan sovereignty.
The Indonesian National Police stated that the eight suspects were involved in an illegal act of treason and could face imprisonment for up to 20 years under Articles 106 and 110 of the Criminal Code. Previously, Papua independence activist Felip Karma served an 11-year sentence for raising the outlawed flag.
Local news outlet Suara Papua reported that a banner seized at the protest read "Self Determination for West Papua! Stop militarism in West Papua. Welcoming UN High Commissioner for Human Rights to West Papua."
From Jurist, Dec. 6. Used with permission.
Note: The independence movement calls the entire region West Papua, although Indonesia has broken it up into two provinces.
Photo of Melbourne protest via Wikipedia