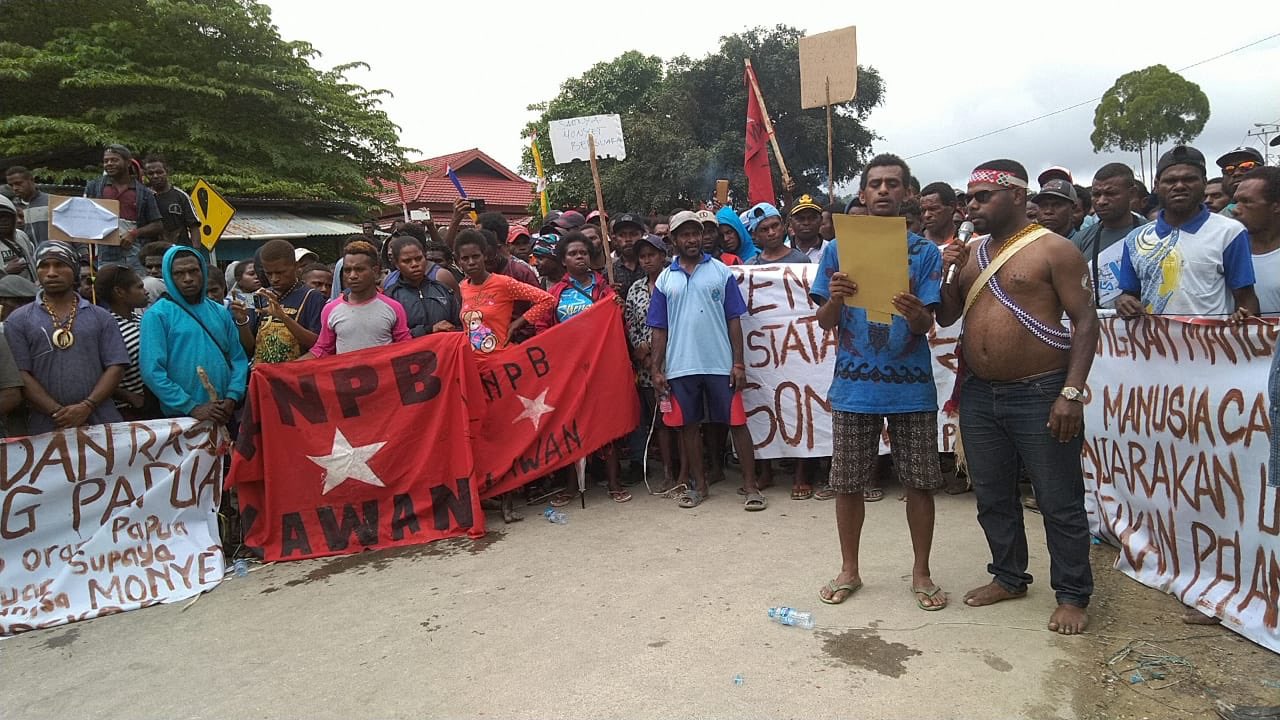 The Indonesian military and National Police are rushing hundreds of additional troops to the provinces of Papua and West Papua in an attempt to restore order amid a popular uprising in the region. The government has also shut internet access in the two provinces. Thousands of Papuans have taken to the streets in Jayapura, Sorong, Manokwari and other major towns of Indonesia's Papuan territories following a wave of mass arrests, police violence and attacks on Papuan students and activists. The repression was unleashed after an incident in Surabaya, Java, on Aug. 16, the eve of Indonesia's Independence Day, when Papuan students were accused of disrespecting the Indonesian flag. The repression has only sparked a general uprising in the Papuan territories, further fueling demands for independence.
On Aug. 19, several government buildings were torched in the ctiy of Sorong—including the local jail, allowing some 250 inmates to escape. (Jakarta Post, Peoples Dispatch, Aug. 22; BBC News, BBC News, Aug. 21)
The independence movment calls the entire region West Papua, although Indonesia has broken it up into two provinces. The region was the colony of Dutch New Guinea until 1963, when Indonesia took it over. It was formally incorporated into Indonesia in a controversial 1969 referendum where only some 1,000 people were able to vote. The region is the poorest in Indonesia, despite vast wealth in natural resources, and there are persistent claims of human rights abuses by authorities there.
An armed insurgency has emerged, with three main factions recently coming together under the name of the United Liberation Movement for West Papua (ULMWP). In December, a guerilla attack on an army patrol left some 15 dead on both sides, and triggered a military crackdown that caused 35,000 civilians to flee their homes as troops tried to flush rebels out of the mountains. (Al Jazeera, Aug. 21; Prensa Latina, Aug. 19)
Photo: Veronica Koman/Twitter via Peoples Dispatch