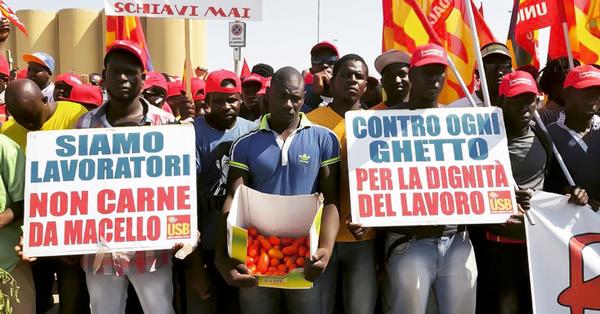 Bangladesh has seen huge demonstrations over the past week, as tens of thousands of university students and schoolchildren protest lax traffic enforcement after two young students were killed by a speeding bus July 29. The driver was apparently racing another bus to pick up passengers. The protests have for days paralyzed Dhaka, with roadblocks erected on major thoroughfares. In one case, protesters stopped a police SUV carrying a deputy inspector general, only to find that the vehicle had no registration, and its driver didn't have a license. Rubber bullets and tear-gas have failed to break the roadblocks. (GlobalNews, BBC)
Writes TRT World: "Bangladesh's road safety record is appalling. More than 7,000 people died in accidents in 2017, and this year the toll may be similar. Much of it can be blamed on aging and unsafe vehicles, unlicensed drivers who don't pay attention to traffic rules or speed limits, crumbling infrastructure, poor lighting, and state apathy."
It is rapidly escalating into a political crisis for the government—which is of course using the distraction of US "interference." Information Minister Hasanul Haq Inu accused the US Embassy of "poking [its] nose in Bangladesh's internal politics in an indecent way" after it issued a statement protesting the repression. (LAT, WaPo)
But it isn't just the Embassy that has taken note. UN human rights experts on Aug. 13 urged Bangladesh authorities to immediately release photojournalist Shahidul Alam, who was arrested on charges of spreading propaganda and false information against the government after he reported police repression against the protesters. (Jurist)
TRT World adds a hopeful note. Despite usual clogged and chaotic roadways in Dhaka, "there are days without any traffic on the roads, but that's not out of environmental concerns, but because of a strike (hortal), usually called by the opposition."
We'll take what we can get, thanks. It's a start. The challenge is for the opposition to adopt road safety and environmental concerns as political demands.
Meanwhile, a similar development is reported from southern Italy. Hundreds of mostly African farmworkers downed tools and marched from the fields chanting "we are not slaves" and "we are not cannon fodder" (carne da macello), after 16 migrant workers were killed in what media accounts call traffic "accidents" or "crashes" (terminology we reject). In two cases within 48 hours near the city of Foggia in Puglia region, trucks transporting tomatoes slammed into vans carrying foreign workers returning from their day's labor. Interior Minister Matteo Salvini has pledged a crackdown on the "mafia" that controls the tomato industry in Puglia. But the farmworkers, donning red caps and calling themselves the "gorras rojas," have continued to press their protests. (The Local Italy, El Salto)
In what is unfortunately not seen as related news, today has witnessed what seems to be another "car intifada" attack in London. The vehicle swerved into cyclists and pedestrians outside the Houses of Parliament, injuring three. (BBC News)
The dilemma is that in Bangladesh the problem is seen largely in terms of official corruption, in Puglia in terms of labor exploitation, and in London in terms of political Islam. And all of those are very real problems. But the common factor in these three cases is car culture. And that must be a conscious, critical part of our political response.
Photo: Dinamopress via El Salto