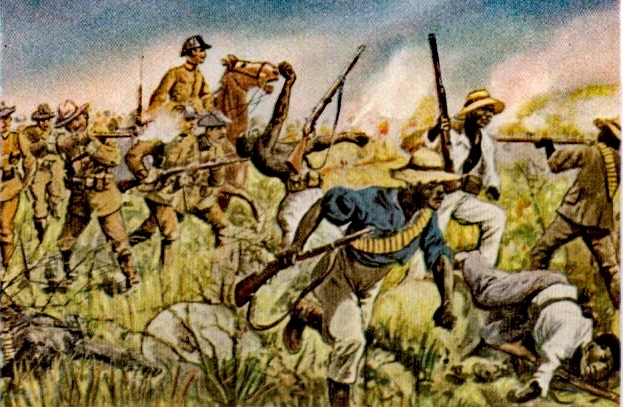 The Federal Republic of Germany on May 28 formally recognized the crimes committed by its colonial troops in what is now Namibia as "genocide." From 1904 to 1908, German colonial forces carried out a genocide against indigenous peoples in what was then German Southwest Africa, through starvation, disease and forced labor, in order to gain access to their lands. The victims were also subject to sexual violence and medical experiments in concentration camps. The genocide led to the deaths of approximately 80,000, representing about 80% of the Herero people and 50% of the Nama people.
Following more than five years of negotiations between the German and Namibian governments on compensation, the two states reached an agreement whereby Germany will recognize its past acts against the Herero and Nama people as "genocide" and will further "ask forgiveness from Namibia and the descendants of the victims." In what is being caled a "Reconciliation Agreement," Germany is also to commit €1.1 billion over 30 years for reconstruction and development in order to support Namibia and the descendants of the victims of the genocide.
In a statement, the German foreign minister, Heiko Maas said that;
Lived reconciliation cannot be decreed. One thing is certain: the crimes of German colonial rule have long strained relations with Namibia… The acknowledgment of guilt and our apology is an important step in coming to terms with the crimes and building the future together.
While the German foreign ministry stated that genocide-affected communities will have a "crucial role to play in shaping and implementing the funds," some groups representing the descendants of the genocide survivors have criticized the agreement. A joint statement by the Ovaherero Traditional Authorities (OTA) and Nama Traditional Leaders Association (NTLA) asserted that the promised German aid had already been pledged under development programs in place before the agreement, and do not constitute reparations. The statement assailed the Reconciliation Agreement as "meaningless" and a "sell-out agreement."
From Jurist, May 28. Used with permission.
Image: Richard Knötel via Wikipedia