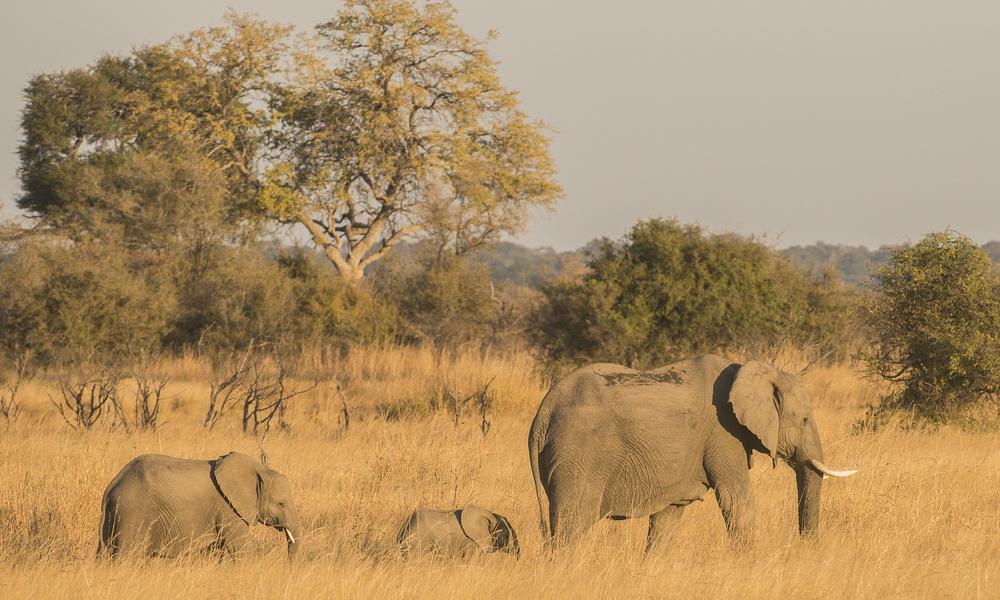 Reports indicating that a Canadian oil and gas firm is planning to start hydraulic fracturing (fracking) in one of Africa's most critical remaining elephant habitats areas along the Namibia-Botswana border is raising alarm among global environmentalists. In August, Vancouver-based Reconnaissance Energy Africa Limited (Recon Africa), announced that it is planning to drill oil and gas wells in the newly proclaimed five-nation Kavango-Zambezi (KAZA) Transfrontier Conservation Area, which supplies water to the Okavango Delta, the largest inland delta in the world, shelters Africa's largest migrating elephant herd.
The firm says it has acquired rights to drill in more than 35,000 square kilometers of northeast Namibia and northwest Botswana. According to site maps, the proposed drilling location sits along the banks of the Kavango River, straddling the border between Namibia and Botswana, within the KAZA reserve. Maps from both the Namibian and Botswana ministries of mines confirm that Recon Africa—which is listed on the Canadian TSX Venture Exchange—has been granted petroleum-prospecting licences in the area.
On its website, Recon Africa claims that this new discovery could actually dwarf the Eagle Ford shale basin in Texas, which is celebrated as one of the largest terrestrial oil and gas finds in the world. Discoveries like the Eagle Ford basin helped make the United States the largest oil and gas producer in the world, but not without creating massive environmental problems.
There are fears that fracking, which requires lots of water (a scarce resource in the two arid countries), would lead to human and animal populations suffering from water scarcity, water pollution and soil pollution as well as habitat loss and other environmental degradation.
While the Namibian ministry of Mines & Energy denied that any fracking would take place, Recon Africa's chief executive officer, Scot Evans—a former vice-president of US industry giant Halliburton—revealed in a statement in June that they had hired fracking pioneer Nick Steinsberger to run the Namibian drilling project, saying: "Nick is the pioneer of 'slick water fracs.'" Evans went on to laud hydraulic fracturing as "a technique now utilised in all commercial shale plays worldwide."
Condensed from Fair Planet, Oct. 16
See our last post on land conflicts in Botswana.
Photo: WWF