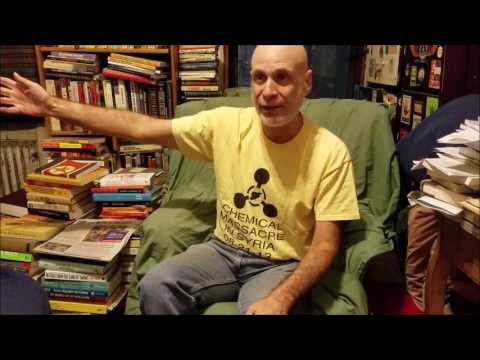 Bill Weinberg rants against the bogus "anti-war" position that holds that Donald Trump, who would "bomb the shit out" of Syria, is the less dangerous candidate than Hillary Clinton—and especially Jill Stein's call for the US to actually join with Russia in the destruction of Syria. Calling this an "anti-war" position is another one to file under "Orwell would shit."
ERRATUM: The Ghouta chemical attack was on Aug. 21, 2013, not Aug. 12. Bill Weinberg was reading his shirt upside-down.
See the last episode of the Moorish Orthodox Radio Crusade…
Thanks to Rhay Lo for production.