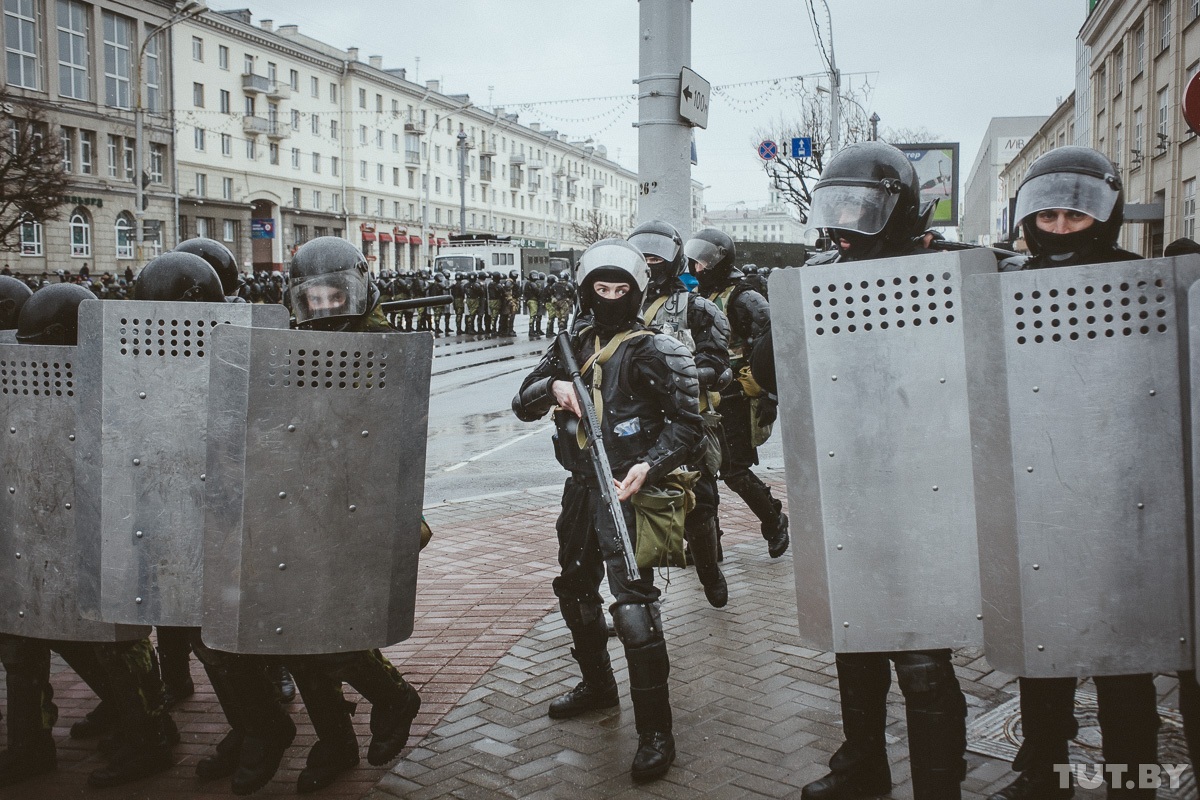 Two international human rights organizations accused six high-ranking members of the Belarusian security authorities of committing crimes against humanity in a criminal complaint filed in Germany Nov. 1. The complaint was filed with the German Public Prosecutor General by the Geneva-based World Organization against Torture (OMCT) and the Berlin-based European Center for Constitutional and Human Rights (ECCHR). The complaint was filed in Germany because of its universal jurisdiction doctrine, which allows its courts to prosecute crimes against humanity that are committed anywhere in the world. As ECCHR program director for international crimes Andreas Schüller, stated: "We expect the initiation of preliminary proceedings by the Federal Prosecutor General against those responsible, as there is no foreseeable investigation into these violations of international law in Belarus itself."
The complaint asserts that security forces have reacted with extreme violence to popular protests since the contested presidential elections in Belarus in August 2020. The groups accuse the six officials of systematic repression amounting to crimes against humanity.
OMCT secretary general Gerald Staberock stated:
There is clear evidence that torture was used intentionally and that it was widespread and systematic, thus reaching the threshold of crimes against humanity. This was confirmed by various international investigations, including by the Moscow Mechanism of the OSCE. Our own reporting has demonstrated that Belarus has taken no action to punish these crimes, whose perpetrators enjoy 100% impunity.
The German prosecutor's office and foreign ministry did not immediately respond to requests for comments.
From Jurist, Nov. 2. Used with permission.
Note: The Moscow Mechanism of the Organization for Security & Cooperation in Europe (OSCE) provides for the formation of special expert panels on internal conflicts. The Mechanism was invoked for Belarus in September 2020, and the panel turned in its report that November.
Photo: Pramen