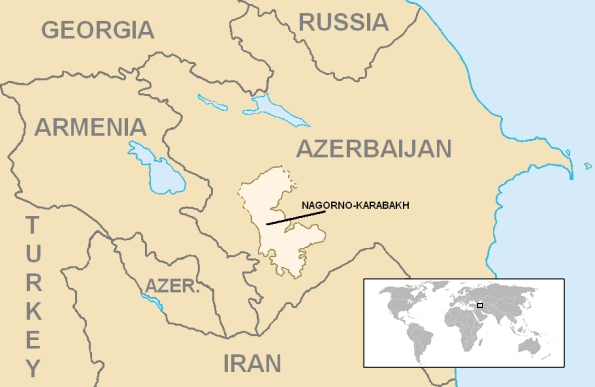 The prosecutor-general of Azerbaijan announced Nov. 25 that his office is looking into allegations of war crimes during the recent conflict between his nation and Armenia over the contested Nagorno-Karabakh region. United Nations Human Rights Chief Michelle Bachelet has already raised the alarm about possible war crimes, issuing a statement on Nov. 2 decrying indiscriminate artillery shelling of populated areas, use of cluster munitions by both sides, and videos on social media that appear to show summary executions of captured Armenian soldiers by Azerbaijani troops. The two nations agreed to a Russian-brokered peace agreement on Nov. 10, under which several districts that Armenia had seized from Azerbaijan after the fall of the Soviet Union would be returned by December.
Azerbaijan's Prosecutor General Kamran Aliyev said that his investigators would be looking at the video footage closely, saying: "There are many fake videos. But we must say frankly that there also are videos which could be authentic."
He said his office is similarly looking at footage appearing to show inhumane treatment of Azerbaijani prisoners and the defilement of dead soldiers' bodies by Armenian troops. The office is also initiating criminal cases involving Armenian shelling of Azerbaijani civilians.
From Jurist, Nov. 28. Used with permission.