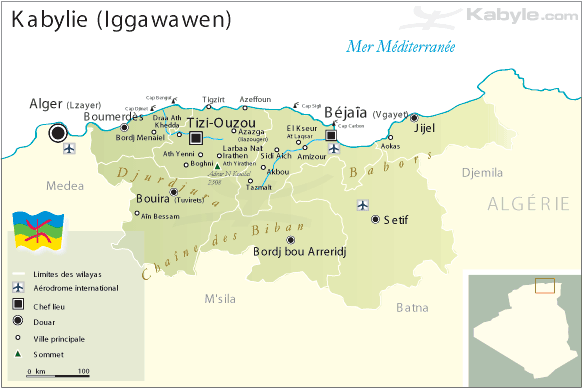 Amnesty International on Jan. 9 condemned the death sentences of 54 individuals linked by Algerian prosecutors to the lynching of activist Djamel Ben Ismail amid wildfires in the Kabylie region in August 2021. Amnesty alleged that numerous fair trial violations occurred during the mass proceedings in November 2022. Amnesty also raised alarm about claims of torture, and prosecution of individuals due to their political affiliations.
According to Amnesty, at least six of the accused were targeted due to their involvement with the Kabylia Self-Determination Movement (MAK). Amnesty noted that five told the court they were subjected to torture or ill-treatment during their detention, including electrocution, water-boarding, and rape threats. In several of the cases, the defendants were tried in absentia and not notified of their charges. Others were accused and convicted despite not being in Algeria at the time of the lynching, having been exiled to France due to their connection with the MAK.
Amnesty's deputy director for the Middle East and North Africa, Amna Guellali, accused Algerian authorities of "using the lynching incident as a tool to prosecute state critics and members of the MAK political group."
Although the death sentences are likely to be reduced to life sentences due to a moratoriumon executions in Algeria, Amnesty harshly condemned the threat of execution. Guellali stated, "By resorting to the death penalty in mass proceedings following unfair trials, the Algerian authorities not only reveal their utter disregard for human life, but also send a chilling message about how justice is delivered in Algeria today."
The charges stemmed from events that took place during the intense wildfires that swept the Kabylie region during the summer of 2021. A mob lynched Ben Ismail in the provincial city of Tizi Ouzou over false accusations that he had started the fires, which came amid an extreme heat wave. Ben Ismail had been in the region to help extinguish the flames as a volunteer fire-fighter.
The MAK, a civil movement seeking independence for the Kabylie region, was labelled a "terrorist" organization by Algerian authorities in June 2021.
Amnesty International called for all convictions and sentences in the case to be overturned, and for allegations of torture and ill-treatment to be investigated. Amnesty said new trials must be held for all of those "convicted in their absence or prosecuted over their political affiliations."
From Jurist, Jan. 10. Used with permission.
Map: Kabyle.com