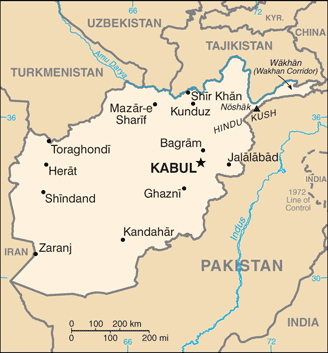 The UN Assistance Mission in Afghanistan (UNAMA) released a report (PDF) July 17 condemning an increase in civilian deaths in Afghanistan during the first half of 2017. Although there was an overall decrease in civilian casualties in the first six months of 2017, there was an increase in injuries and deaths from improvised explosive devices (IED). IEDs from anti-government forces, the majority of which are suicide bombs, account for 40% of all civilian casualties in the period. "Anti-government forces" were held responsobe for 67% of civilian casualties, compared to 18% attributed to "pro-gvoernment forces," and the remainder to cross-fire and other actors. The report notes that an increase in aerial operations by pro-government forces led to a jump in women and child casualties as well. Additionally, the report enumerates they ways ground engagements extend human suffering beyond death and injury such as the displacement of communities, families and individuals; property damage; loss of livelihood; and diminished access to education, medical care and humanitarian aid. UNAMA praised pro-government forces for an overall decrease in casualties from their operations, and encouraged a further reduction throughout the remainder of 2017.
The report concludes with recommendations to the government of Afghanistan, anti-government groups and international military forces, offering aid to "support their efforts to protect civilians, prevent civilian casualties and uphold their obligations under international humanitarian and human rights law."
From Jurist, July 17. Used with permission.
Note: Between Jan. 1 and June 30, UNAMA documented 5,243 civilian casualties (1,662 deaths and 3,581 wounded). In 2016, civilian casualties reach a record high, with a total of 3,498 killed and 7,920 wounded.