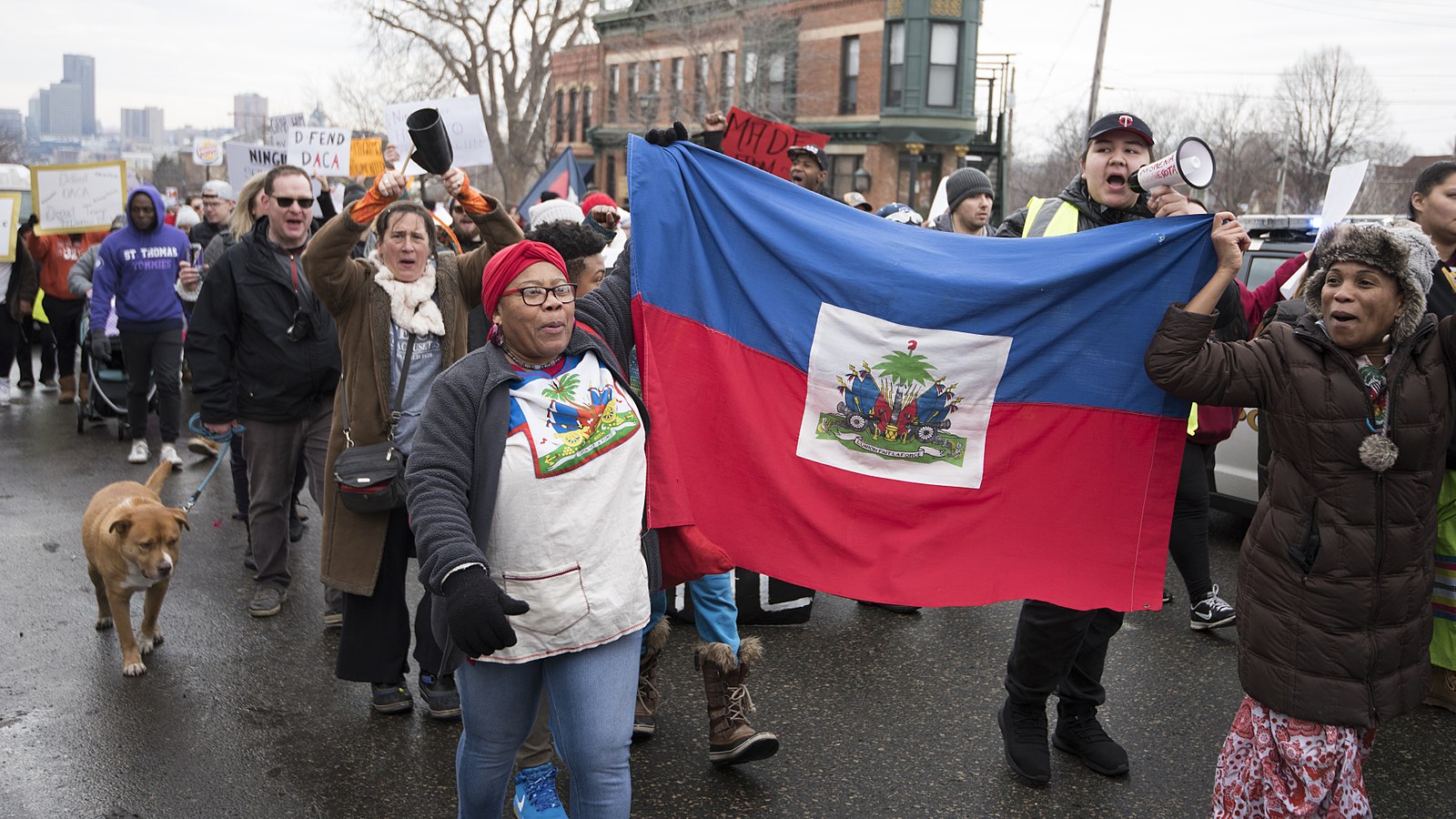 by Anne Bloomberg, Jurist
On March 12, the Biden Administration designated Myanmar for Temporary Protective Status (TPS). Homeland Security Secretary Alejandro  Mayorkas said, "Due to the military coup and security forces' brutal violence against civilians, the people of Burma are suffering a complex and deteriorating humanitarian crisis in many parts of the country." A few days earlier, Venezuela was designated for Temporary Protective Status. The Secretary cited the fact that Venezuela is "a country in turmoil, unable to protect its own citizens."
Haiti is currently experiencing a constitutional crisis. Haitian judges, lawyers, and civil society largely agree that President Jovenel Moїse's term legally ended in February of 2021. Moїse argues that he has one more year due to a delay in his taking office caused by a rerun of the election. Postponement of the 2019 elections, arguably due to the government's mismanagement, means there is no functioning parliament and Moїse is ruling by decree. The United Nations has expressed concern over declining judicial independence. Moїse is calling for a vote on constitutional reforms that will shift the balance between the executive and legislative branches. A referendum on the changes is scheduled for June.
Thousands of Haitians are taking to the streets in protest of Moїse, and relentless gang violence. It is estimated that one-third of the national territory is under the control of gangs. These gangs are able to operate with impunity and many have ties to the government. Kidnappings are up 200 percent from 2019 (with 234 reported cases in 2020) and homicides have increased by 20 percent (1,380 cases reported to police in 2020). This violence and unrest are occurring in a country that is still struggling to recover from an earthquake that killed an estimated 200,000 people. The UN estimates that 40% of the Haitian population will need emergency assistance in 2021.
While Haiti is facing its worst outbreak of violence since the regime of Jean-Claude Duvalier, the Biden Administration is expelling or deporting thousands of Haitians back to a country in turmoil, where civilians experience brutality at the hands of government forces. US Senators Marco Rubio and Bob Menendez have urged the Biden Administration to re-designate Haiti for TPS in light of "the protracted political crisis" and "severe and prolonged humanitarian needs."
Once a country is designated for Temporary Protective Status, individuals from that country who are physically in the United States as of the date of designation may be eligible for TPS benefits. The Obama Administration designated Haitian nationals for TPS in the aftermath of the 2010 earthquake. There are currently 46,000 Haitians with TPS and an estimated 9,000 more in the United States that would benefit from a new TPS designation. The Trump administration declined to redesignate Haiti for TPS, meaning the status granted by the Obama Administration is set to end in October 2021.
A new TPS designation will prevent the deportation of Haitians currently living in the United States at the date of the designation, but it will not help those who continue to flee. Most of the Haitians deported by the Biden Administration are summarily expelled under a Public Health Law known as Title 42, invoked in response to the COVID-19 pandemic. The Trump Administration authorized Customs & Border Patrol to immediately return individuals without documentation to the country of last transit without regard to ordinary statutory requirements, which means they are expelled before they can make an asylum claim. This is done under the guise of public health, despite the condemnation of public health officials and the fact that migrant children have to test negative for COVID-19 before they can be returned to their home countries.
Biden ran on the promise to "take urgent action to undo Trump's damage and reclaim America's values" and "reassert America's commitment to asylum seekers and refugees." Continuing to deny due process to migrants under the guise of a public health order that has no logical basis is anathema to Biden's promise.
If the Biden Administration wants to reassert America's commitment to asylum seekers and reclaim our values they need to immediately stop returning migrants to countries in crisis and turmoil. Granting TPS to Venezuela and Myanmar is a good start but continuing to expel thousands of individuals to places where they fear for their lives is unacceptable. Title 42 expulsions should be immediately halted, giving Haitians and other asylum seekers the due process guaranteed to them under our immigration laws.
Further, Haiti should be granted a new TPS designation in light of the significant humanitarian and political crisis the country faces.
———
Anne Bloomberg is a law student at the University of Pittsburgh School of Law and a staff writer for Jurist. She has a Ph.D. in Sociology from the University of Virginia and studies the boundary of rights, access to justice, and the rule of law.
This story first appeared April 1 in Jurist.
Photo: Haitian immigrants and supporters march in St. Paul, Minn., Jan. 20, 2018
Credit: Fibonacci Blue via WikiMedia
From our Daily Report:
Constitutional crisis in Haiti
CounterVortex, Feb. 10, 2021
Did Biden cave to ICE mutiny?
CounterVortex, Feb. 24, 2021
Biden begins process of de-Trumpification
CounterVortex, Jan. 23, 2021
See also:
TRUMP'S AMERICA: NO LONGER SAFE FOR REFUGEES
by Shaurya Shukla, Jurist
CounterVortex, August 2020
HAITI: HIDDEN COSTS OF THE INDUSTRIAL ZONE
by David L. Wilson, World War 4 Report
CounterVortex, November 2012
—————————-
Reprinted by CounterVortex, April 7, 2021