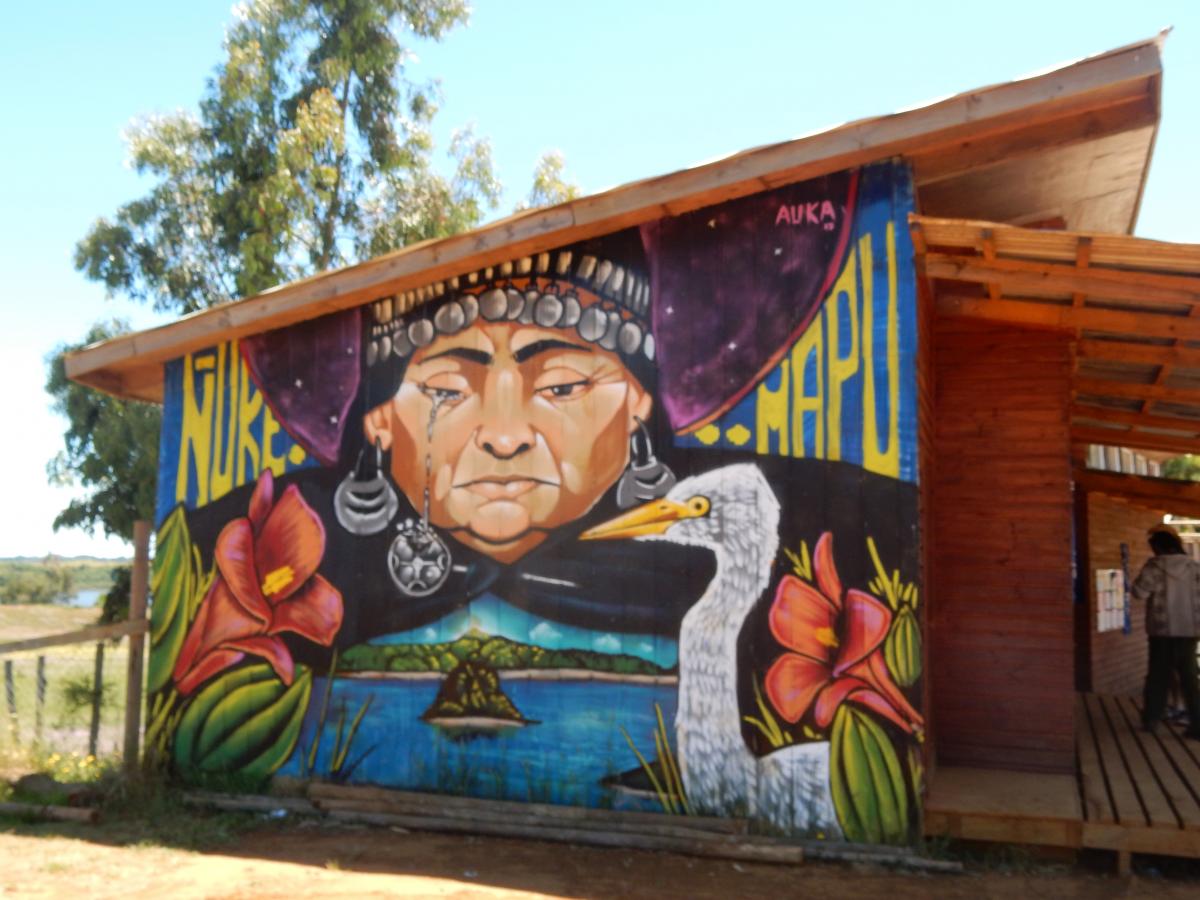 The Mapuche Struggle in Chile
by Jesús Sepúlveda, Fifth Estate
During his visit to Chile in January 2018, Pope Francis officiated a mass in the Araucania region—the ancestral territory of the Mapuche people.
The night before, unknown individuals burned three forest company helicopters, three churches, and a school. Fliers demanding the liberation of Mapuche political prisoners were found nearby.
So far, no one has been charged in connection with these acts.
The Mapuche are indigenous people of South America who have been involved in a long struggle for cultural autonomy and territorial independence since the arrival of the Spanish conquistadors in the 16th century. They call themselves the "people of the earth," which is the meaning of the word Mapuche in their language. Their ancestral territory, known to them as Wallmapu, stretches across the Chile-Argentina border.
From 2001 on, the Chilean state used the Pinochet-era Anti-Terrorism Law against the Mapuche. Since then, police and landowners have killed sixteen Mapuches. One of the most controversial cases was the assassination of the activist Matias Catrileo, shot in the back by an officer in 2008.
In 2013, Chilean President Sebastián Piñera's government prosecuted protesters for Anti-Terrorism for the death of landowner Werner Luchsinger and his wife Vivianne Mackay in an arson attack which occurred during a protest in commemoration of Catrileo's death.
Continue Reading

PEOPLE OF THE EARTH