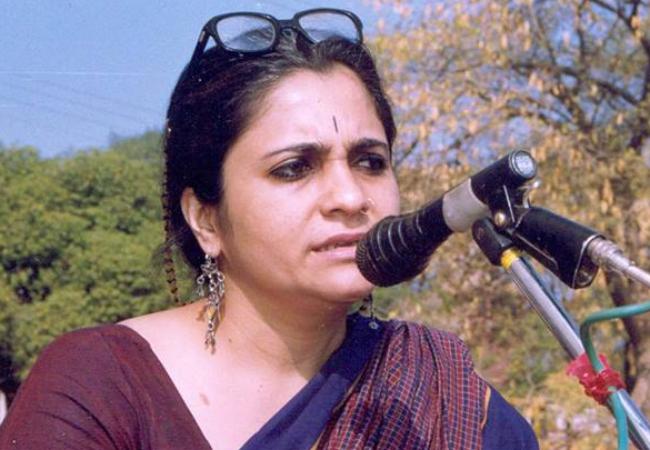 Interview with Teesta Setalvad
by Andy Heintz, CounterVortex
Teesta Setalvad is a social activist and an ardent defender of India's secular tradition, which is now under attack. She is founder of Citizens for Peace and Justice, a non-profit organization formed to seek justice for the victims of the anti-Muslim pogroms in Gujarat in 2002. She and her husband Javed Anand started Sabrang Communications and co-founded the magazine Communalism Combat in 1993 to highlight and oppose both majoritarian and minority communalism—which in India is used to refer to narrow allegiance to one's own ethnic or sectarian group. A feminist and defender of minority rights, she has supported the efforts to prosecute Prime Minister Narendra Modi for his alleged approval of the pogroms when he was chief minister of Gujarat. The Modi government has accused Setalvad of coaching witnesses, violating India's Foreign Contributions Regulation Act by taking money from the Ford Foundation, and misappropriating money that was earmakred for constructing a "Museum of Resistance" in honor of those who died in the pogroms. None of these accusations have been proven in court. Critics decry the allegations as politically motivated and meant to intimidate Setalvad and her husband. Teesta is the author of Foot Soldier for the Constitution: A Memoir, and is a contributor to the book Gujarat: The Making of a Tragedy.
What has led to the ascension of Hindu Right in India? Did corruption in the [previously long-ruling] Congress Party help give rise to this movement?
I don't think corruption is the only reason. The single biggest presence in education today is the Hindu Right. They are working to change the mindsets of people. I think a lot of the current success and presence of the Hindu Right in the public sphere is because of their high level of organization. Americans even fund Rashtriya Swayamsevak Sangh- and Vishwa Hindu Parishad-run schools that promote Hindu supremacy—and often even hatred against minorities—because they think they are charity schools for tribal children. What they actually are doing is trying to re-fashion a culture and education that is inherently unequal and anti-Constitutional.
Continue Reading

SEEKING JUSTICE FOR GUJARAT GENOCIDE