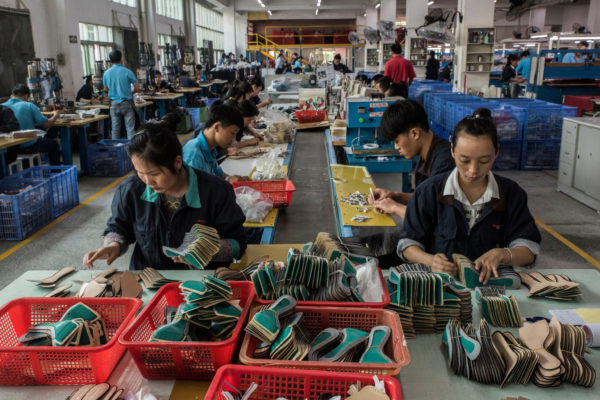 by Vincent Kolo, chinaworker.info
Three Chinese activists have been detained and face criminal charges after an undercover investigation of working conditions at two factories belonging to the Huajian Group, a supplier of shoes for the Ivanka Trump fashion label. The arrests came just weeks after the brand owned by the US president's daughter secured three new exclusive trademarks in China.
On June 5, the US State Department called for the release of the three men. No statement has been issued by Trump or her father however. The Chinese authorities immediately rejected the US call, stating on June 6 that foreign countries have no right to "interfere" in China's judicial sovereignty and independence. This is a standard response from the Chinese dictatorship using nationalism to avoid deeper scrutiny of its increasingly repressive rule.
The past few years, especially since Xi Jinping came to power, have seen a deepening crackdown on labor activists, lawyers, feminists, NGOs and social media. A raft of new laws under the banner of "state security" is being used to criminalize peaceful protests and actions to expose human rights abuses, environmental crimes, and violations of workers' legal rights. Forced disappearances, televized "confessions," taking family members or colleagues hostage, and torture, are all features of this crackdown.
Continue Reading

CHINA'S IVANKA TRUMP SWEATSHOPS