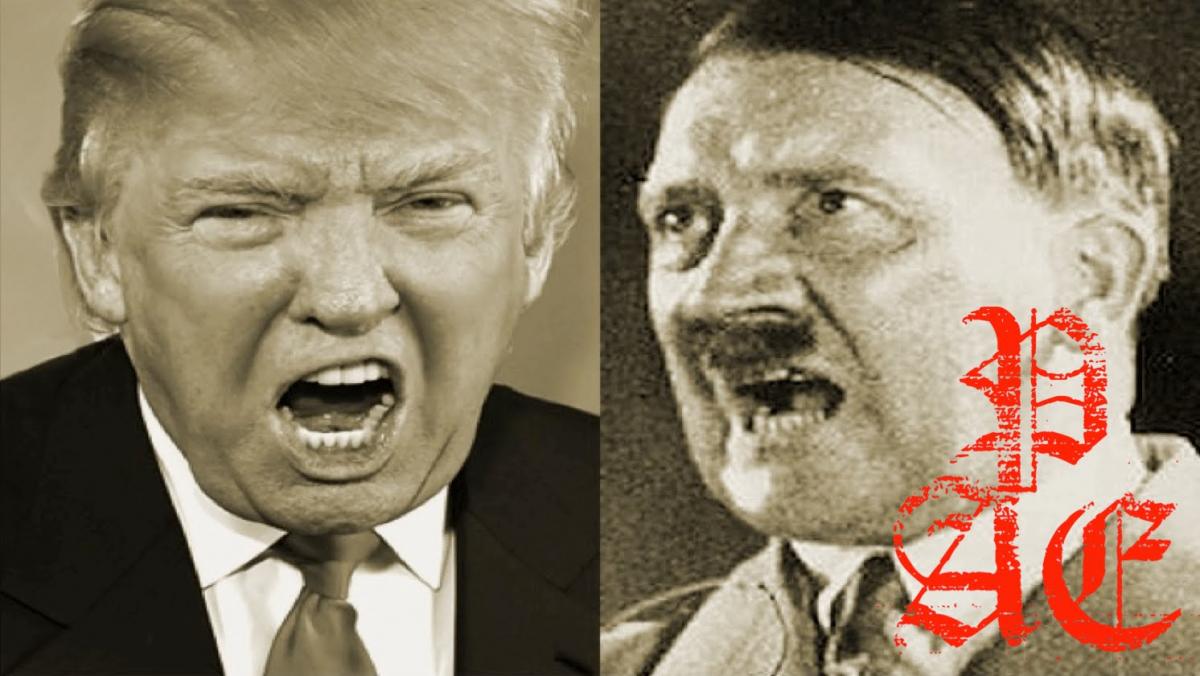 by Bill Weinberg, Fifth Estate
In the streets of Washington DC on inauguration day, Black Bloc protesters notoriously smashed windows and set a limousine on fire. Fortunately, I wound up on the other side of the police lines when the cops sealed off the area and herded some 200 into pens of metal barricades, where they were kept waiting in the cold for hours before being hauled off to jail.
The surrounding streets were filled with less militant if more colorful protesters. Two young fellows held aloft a big banner with a reproduction of a frame from a 1940s comic book showing Captain America slugging Hitler. The caption: "Fighting Nazis is an American tradition! Stop the 'alt-right'!"
The radical right is now ensconced at the highest levels of power, and is emitting an increasingly fascistic stench.
Continue Reading

DONALD TRUMP: A FASCIST BY ANY OTHER NAME