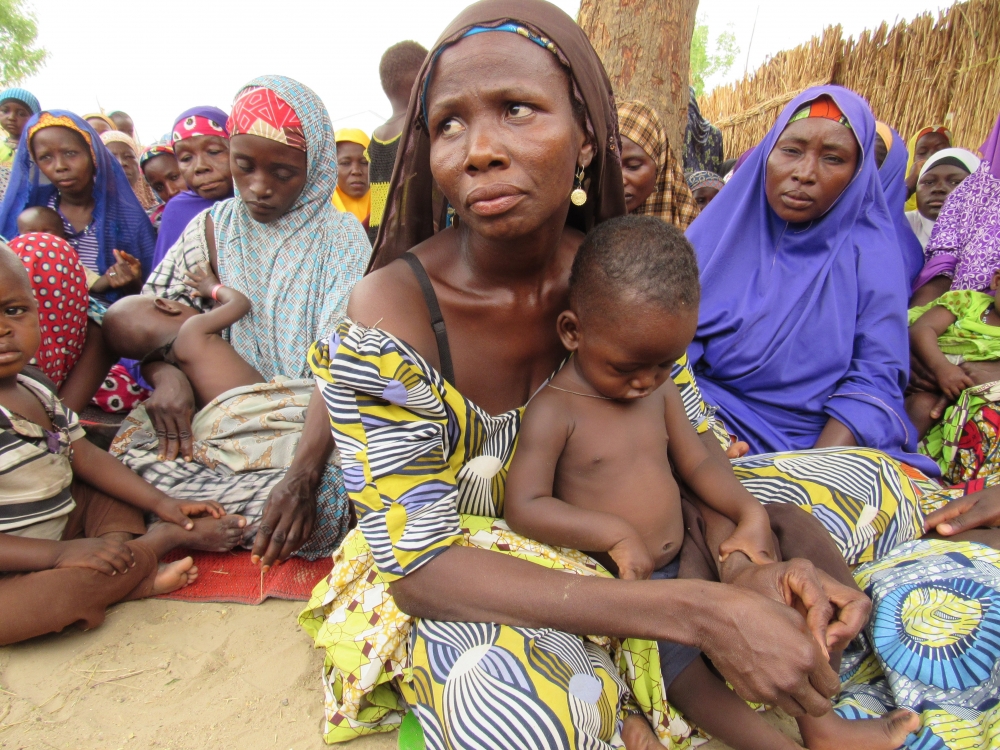 #BringBackOurGirls should be more than a hashtag
by Hilary Matfess, IRIN
MAIDUGURI — The world united in a campaign to demand #BringBackOurGirls after the abduction of the Chibok school girls two years ago by the Nigerian jihadist group Boko Haram. But there has been next to nothing in the way of support to the women that have managed to escape the militants.
They are now homeless, reduced to begging to survive, and forced to deal alone with the trauma of their ordeal.
Safiya sits on a woven mat under a scraggly tree in the grounds of Madina Mosque, on the outskirts of the northeastern city of Maiduguri, rocking her newborn son. The mosque has become a rough-and-ready sanctuary for around 2,000 people who have fled the conflict.
"We spent three months in the forest, crawling through the bush, bringing all five children and trying not to disturb the infection in my husband's wound from where Boko Haram shot him," she says.
She was pregnant as well at the time. When she felt the baby was almost due, she left her husband with the children and walked the remaining 70 kilometres to Maiduguri, and this mosque.
Safiya delivered her son here a week later, without a doctor, midwife, or medicine. Her family finally managed to join her, helped by communities along their path, and though they are now physically safe and united, that's about the extent of it.
Continue Reading

CHIBOK GIRLS — DO WE REALLY CARE?