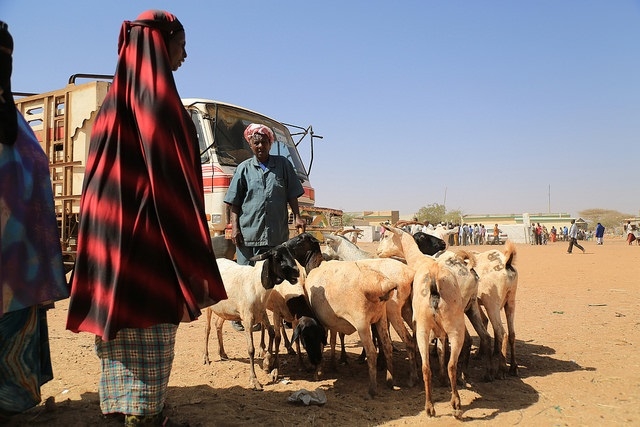 by Mohamed Amin Jibril and Mohamed Omar Mulla, IRIN
HARGEISA/GAROWE — Two consecutive seasons of drought across northern Somalia are driving tens of thousands of pastoralists into hunger and debt.
Abdilahi Mohamed had 20 cattle in August. Only five now survive. He herded his animals 250 kilometers—from his home in Faraweyne to Banka Geriyaad, northwest of Hargeisa, capital of Somaliland region—in the hope that the Hays rainy season (December to February) had generated enough fresh pasture there.
"But before I got there people had already moved in and finished it all," he told IRIN.
It's a similar situation in the autonomous state of Puntland, to the east. Mohamoud Ahmed told IRIN by phone from Sanag region, one of the hardest-hit areas, that he had "lost a number" of his herd.
"My entire family is now in a critical situation: no water, no food, no nothing. Young ones and the elderly are suffering a lot. Sometimes I buy a drum of water for $120—when I can afford it."
Continue Reading

DROUGHT AND DISASTER FOR SOMALI HERDERS