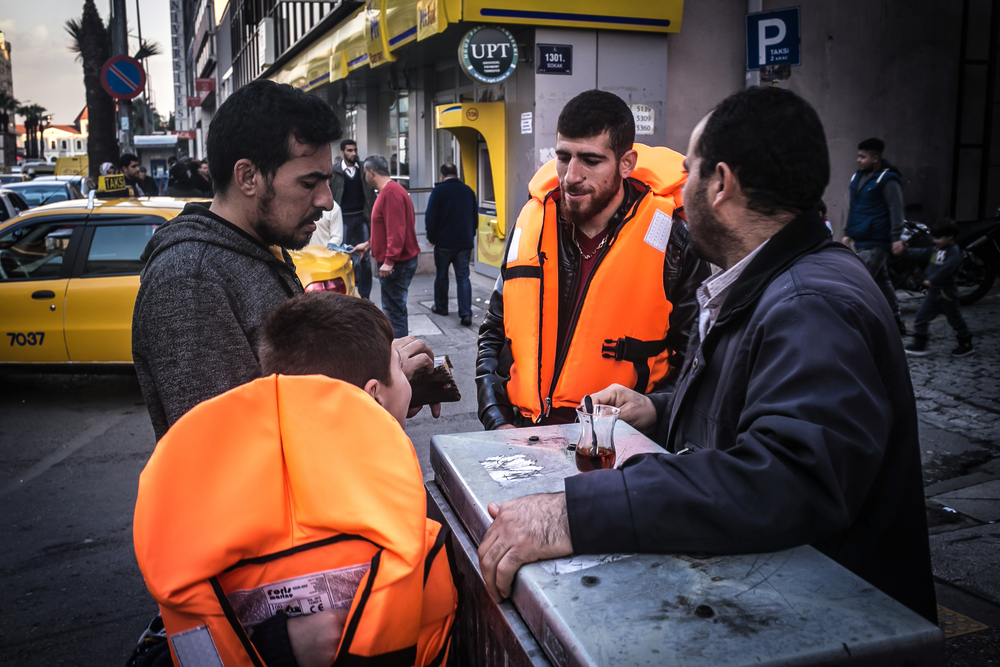 by Andrew Connelly, IRIN
The gloomy streets of Basmane in the Turkish coastal city of Izmir have long been associated with bordellos and drug dealing, but this year it is the smuggling of souls that has become the neighbourhood's key nefarious industry. Compared to the summer months when Izmir was the main departure point for the roughly 5,000 refugees setting off for the Greek islands by boat every day, the city is relatively quiet. Winter temperatures and rougher seas have deterred some. Following a recent agreement between the EU and Turkey, in which the former will pay the latter €3 billion to stem the flow of refugees into Europe, many more may soon be forcibly prevented from making the journey.
Amer twirls amber-colored prayer beads outside one of Izmir's numerous hotels. With a black money-belt strapped around his waist, athletic shoes and a heap of rucksacks piled up on the floor next to him, his purpose in the city is easy to guess, and sheepishly he admits: "I'm waiting here to swim to Europe! Well, hopefully by boat anyway."
Continue Reading

REFUGEES DEFY CRACKDOWN IN TURKEY