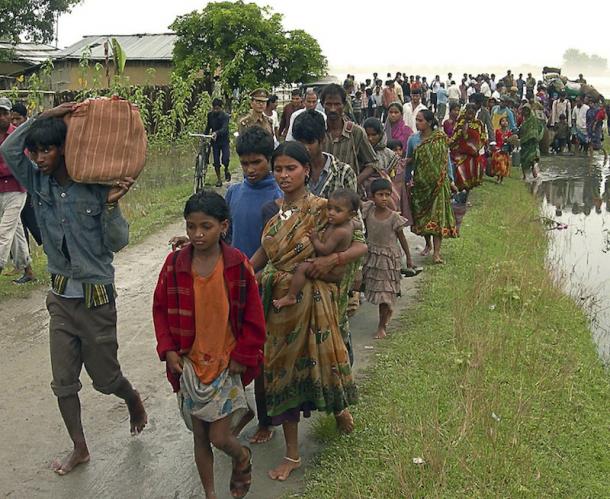 by Nava Thakuria, World War 4 Report
Northeast India's Assam state is still simmering with the latest wave of protests that erupted after the Indian government's initiative to protect the status of religious minorities from Bangladesh and Pakistan who have taken shelter within India's borders. Most of Assam's civil society groups are presently on the streets expressing resentment over the Centre's move.
However, a forum of like-minded individuals has also come forward to support the asylum-seekers. The forum is calling for a concrete refugee policy by New Delhi—something the government has avoided for many years.
But the issue breaks down in surprising ways. Supporters of the refugees often appeal to the pan-Hindu identity politics espoused by Prime Minister Narendra Modi. Those protesting the new policy include Assam's indigenous peoples, both suspicious of Hindu nationalism and fearful of being overwhelmed in their own territory.
Continue Reading

REFUGEES FACE BACKLASH —IN INDIA