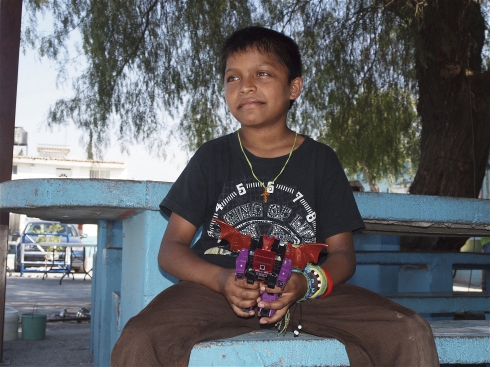 by Philippa Garson, IRIN
NEW YORK — Fleeing gang violence in his hometown near San Pedro Sulas in Honduras, 14-year-old Gredys Alexander Hernández tried to reach safety in the United States, only to be intercepted in Mexico and sent back. Two days later, just as he was about to re-attempt the journey, masked gangsters burst into his house and shot him dead.
Honduran police say Hernández was murdered because he had witnessed gangsters killing his sister's boyfriend. The authorities in Honduras say he failed to tell staff at the migrant processing center there that his life would be in danger if he was sent home.
Hernández's story illustrates how mechanisms put in place to stop an unprecedented influx of unaccompanied minors from Central America to the southern US border—which peaked last summer—are failing scores of children fleeing violence in their native countries.
Continue Reading

U.S. FAILING KIDS FLEEING CENTRAL AMERICA