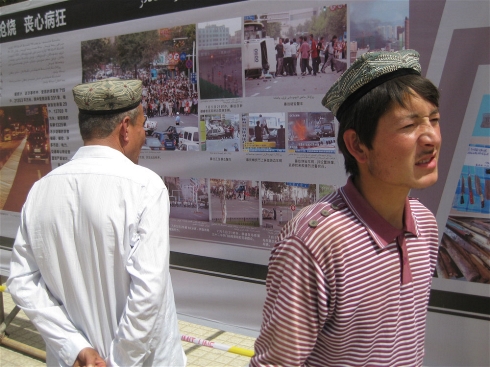 by Anneliese Mcauliffe, IRIN
BANGKOK — Despite Thailand's recent deportation of 109 ethnic Uighurs to China where they could face torture, about 60 members of the persecuted minority who remain in detention are refusing to register with the United Nations as asylum seekers.
Uighur activists say the detainees are likely reluctant to apply for asylum because they do not trust that the UN will be able to prevent their deportation, and they are afraid that personal information provided during the registration process could fall into the hands of Chinese authorities and endanger their families.
Seven weeks after Thailand deported the group of 109 to China, the future is uncertain for the remaining Uighurs, a Turkic-speaking Muslim minority from China's western region of Xinjiang. Their forced removal sparked protests in Turkey against the Chinese embassy and the Thai consulate, as well as Chinese-owned businesses.
Continue Reading

UIGHURS CAUGHT IN THE GREAT GAME